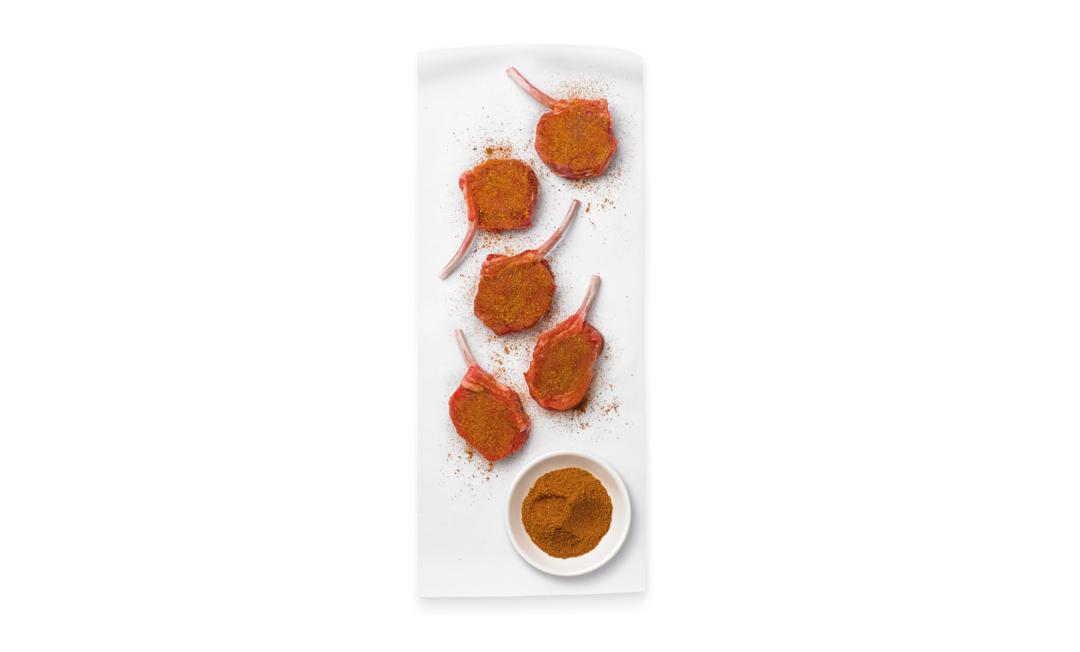 Ingredients
---
3 tbsp Moroccan spice blend

Freshly ground black pepper

to season
For the Moroccan spice blend:
½ tsp whole black peppercorns

½ tsp whole allspice berries
Instructions
1

To make the Moroccan spice blend, lightly crush the cardamom pods to remove the seeds. Discard the pods and reserve the seeds.

2

Put the cardamom seeds, cumin, coriander, cinnamon, fennel, peppercorns and allspice in the blender and secure the lid. MILL for 20-30 seconds until finely ground. Transfer to a bowl. Add the paprika and turmeric. Stir with a fork until combined. You will need 3 tablespoons for this recipe. Spoon the remaining spice blend into an airtight container and store in a cool place for up to 3 months.

3

To make the Moroccan lamb chops, place the lamb in a single layer on a large tray or baking sheet. Sprinkle with the 3 tablespoons Moroccan spice blend and turn to coat. Season with salt and pepper.

4

Heat the oil in a large skillet over medium-high heat. Cook lamb, in batches, for 2-4 minutes each side for medium rare or until cooked to your liking. Transfer to a heatproof plate. Cover with foil; set aside to rest for 5 minutes.

5

Place lamb onto serving plates, serve with lemon wedges and salad.