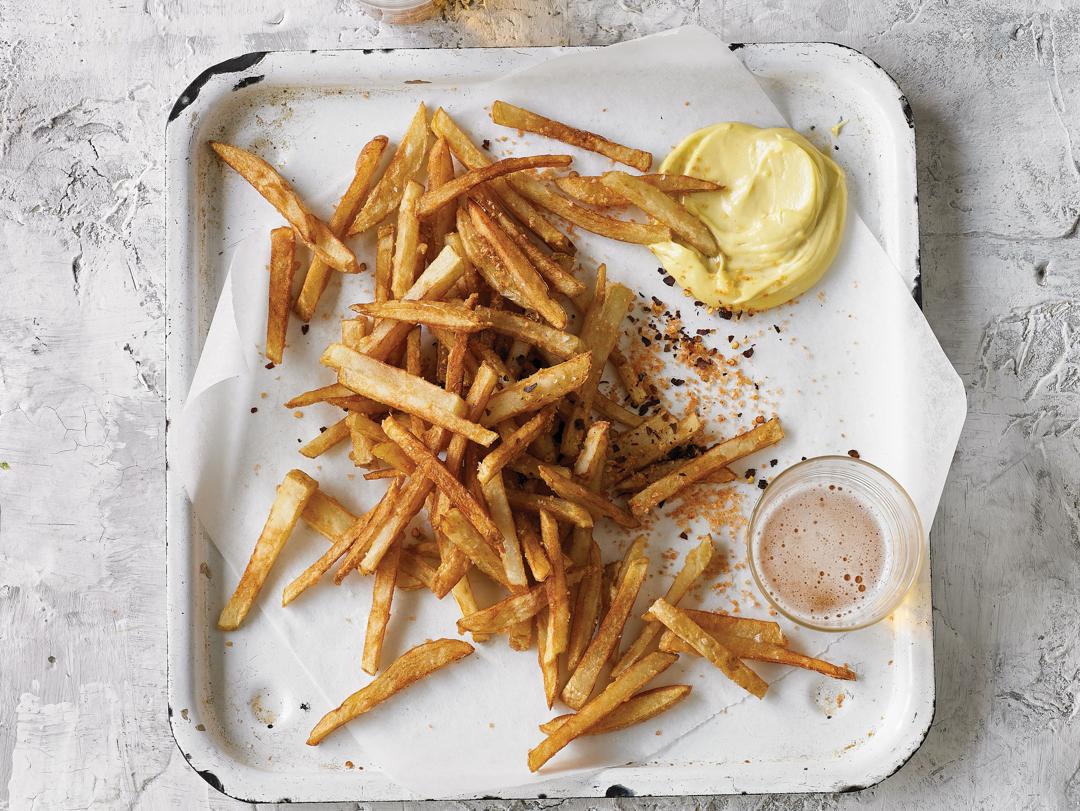 Smoked Roasted Garlic Aioli
Ingredients
---
Freshly ground black pepper

to season
For the aioli:
¾ cup (6 fl oz) extra-virgin olive oil

Pinch of hickory wood chips
Instructions
1

Preheat the oven to 350°F.

2

Place the garlic on a 6-inch square piece of foil, drizzle with 1 tablespoon olive oil and season with salt and pepper. Wrap to enclose the garlic.

3

Bake for 25-30 minutes until soft.

4

Squeeze the roasted garlic from each clove and set aside.

5

To make the aioli, process the egg yolks and mustard in a small food processor until combined. With motor running, slowly pour in the oil in a thin steady stream until the mixture thickens. Add the garlic and lemon juice and pulse until just combined.

6

Transfer the aioli to a bowl. Season with salt and pepper. Cover with plastic wrap.

7

Connect the large end of the hose to the Smoking Gun barrel. Add a pinch of wood chips to the burn chamber and place the other end of the hose under the plastic wrap with the opening sitting above the aioli. Seal with plastic wrap. Turn the Smoking Gun on to HIGH speed and ignite the wood chips. Switch to LOW speed for a few seconds until the bowl is filled with a dense smoke. Switch to OFF position. Remove the hose and reseal the plastic wrap. Infuse for 3 minutes, then stir well. Cover and refrigerate until needed. Repeat process one more time for a smokier flavor.

8

Serve with French fries for dipping.