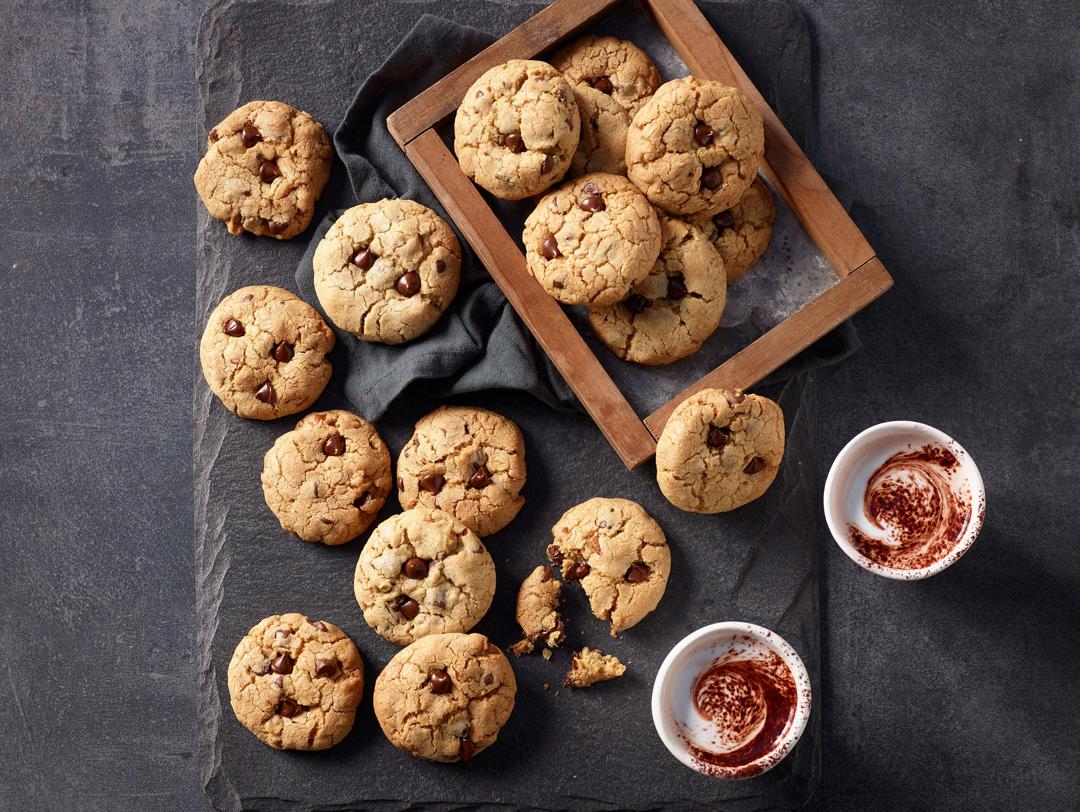 Chocolate Chip, Pecan & Oatmeal Cookies
Ingredients
---
½ cup firmly packed brown sugar

1⅓ cups all-purpose flour

½ cup pecan halves

chopped
Instructions
1

Line 2 baking pans with parchment paper.

2

Assemble Breville bench mixer with beater attachment. Place butter, sugar, brown sugar and vanilla in the mixing bowl. Mix on medium speed for 2 minutes until pale and creamy.

3

Add egg and beat until just combined. Sift flour, baking powder and salt, then add to egg mixture on low speed, mixing until just combined.

4

Add chocolate chips, pecans and oats and mix on low speed until just combined.

5

Roll heaping tablespoons of dough into balls and place 6 balls, 2 inches apart, on each prepared pan.

6

Insert wire racks in rack positions 3 and 6. Select COOKIES/315°F/SUPER CONVECTION/12 minutes. Press START to preheat oven.

7

Bake cookies for 12 minutes, rotating halfway through baking (change top to bottom and front to back).

8

Let cool on baking pans for 5 minutes then transfer to a wire rack to cool completely.

9

Repeat steps 5 to 8 with remaining dough.

Tip: If using only one tray at a time bake on COOKIES/325˚F/CONVECTION/12 minutes in rack position 5 and rotate halfway through.