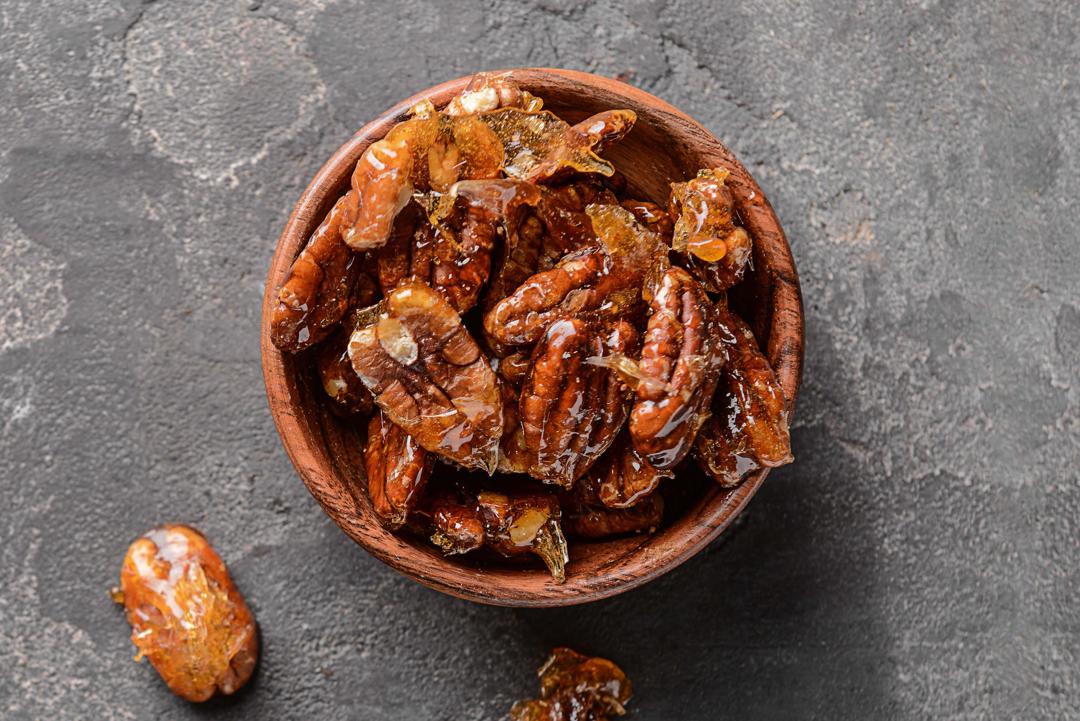 Instructions
1

Insert wire rack in rack position 6. Select BAKE/300°F/CONVECTION/25 minutes and press START to preheat oven. Line the roasting pan with parchment paper.

2

Combine sugar, salt, cinnamon and cayenne in a small bowl.

3

In a large bowl, lightly beat egg white until slightly foamy. Stir in sugar mixture until a smooth batter forms.

4

Fold in pecans until evenly coated. Spread glazed pecans evenly on the prepared baking sheet and bake until pecans are lightly toasted, about 25 minutes.

5

Let pecans cool on pan, stirring every few minutes to prevent sticking. Once cool, break up any remaining clumps. Pecans can be stored in an airtight container at room temperature for up to 1 week.