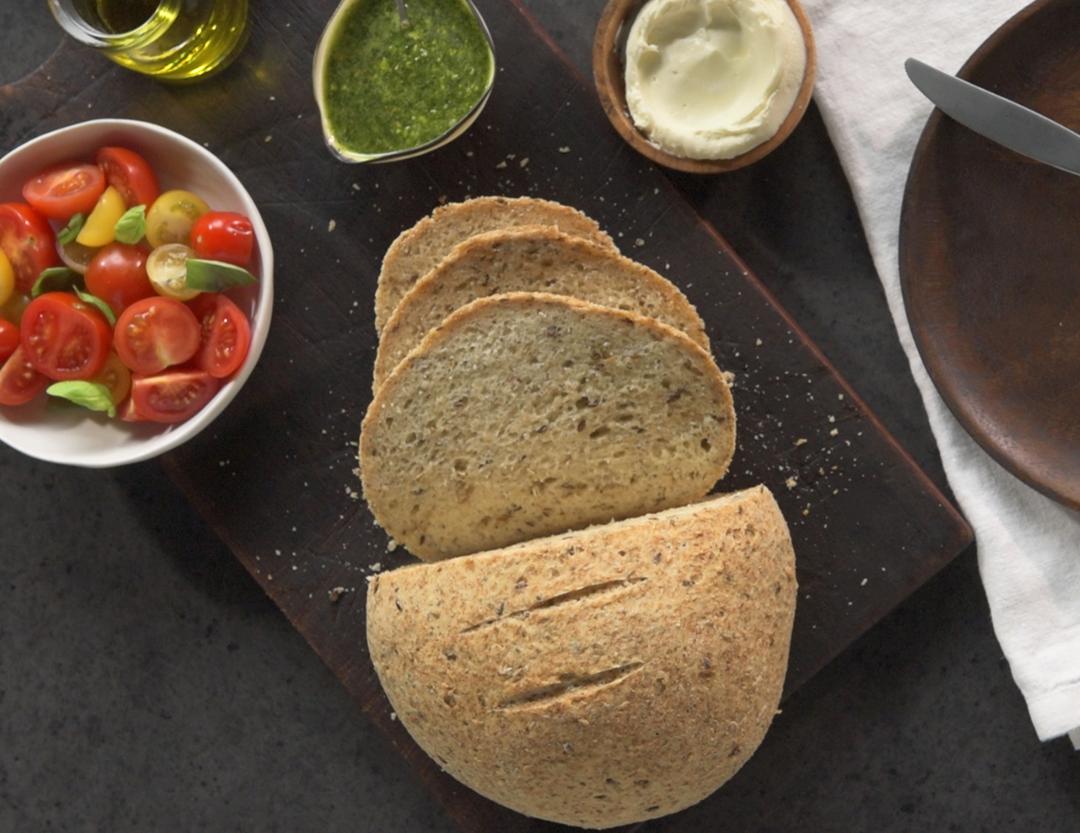 Ingredients
---
¼ cup olive oil

plus extra for brushing

2 tsp apple cider vinegar

2½ cups gluten-free all-purpose flour

1 tbsp instant dried yeast

¼ cup mixed seeds (flaxseed, chia, fennel, poppy, sesame)
Instructions
1

Combine the oil, almond milk, warm water and vinegar in a jug and whisk together.

2

Place the flour, psyllium husk, xanthan gum, salt, yeast, seeds and honey in the bowl of a bench mixer. Using the dough hook, mix on medium speed to combine.

3

Slowly add the milk mixture and knead for 10 minutes. 4. Line the pizza pan with parchment paper.

4

Turn the dough out onto a lightly floured surface and shape into a ball. Place the dough onto the lined pan, cover loosely with plastic wrap. Place the tray in the oven in rack position 6.

5

Select PROOF/88°F/CONVECTION/1 HOUR and press START. Proof the dough until the dough starts to crack.

6

Remove the dough from the oven.

7

Reset the oven. Select BAKE/350°F/CONVECTION/50 MINUTES and press START to preheat.

8

Remove the plastic wrap and brush the loaf with extra oil.

9

Once preheated, place the loaf in the oven and cook for 50 minutes or until golden brown.

10

Cool on the pan for 5 minutes before sliding onto a wire rack. Slice and serve warm or at room temperature.