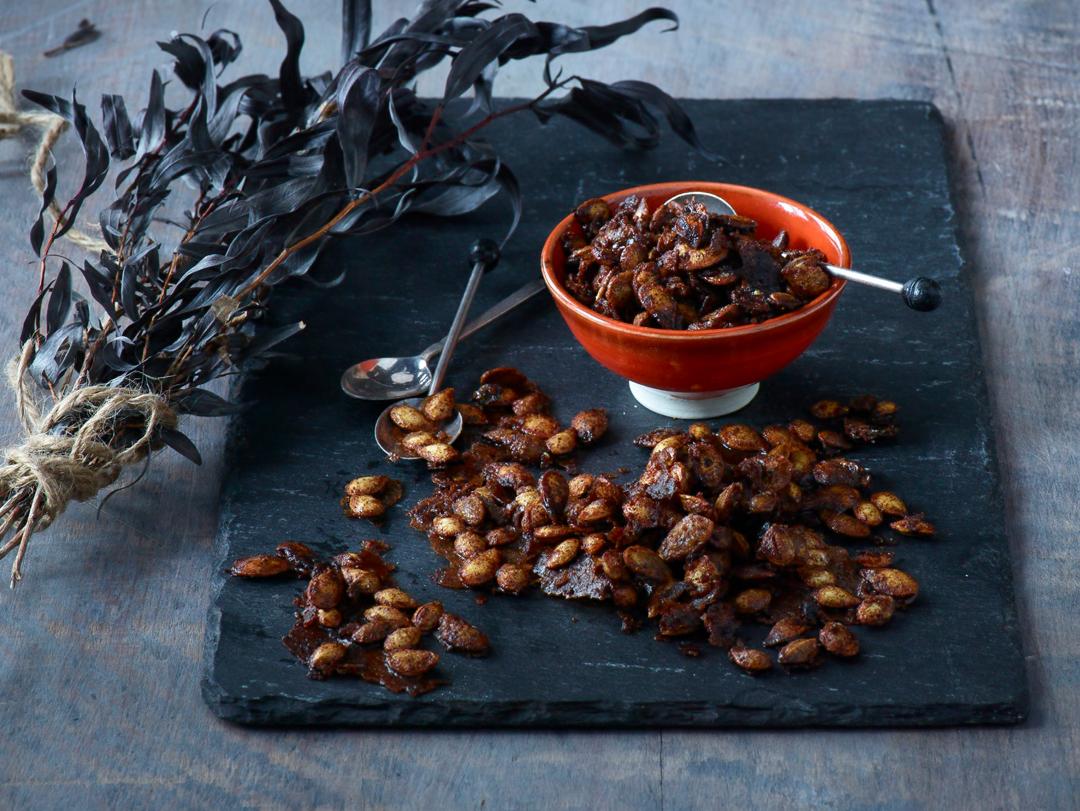 Sweet and Spicy Pumpkin Seeds
Ingredients
---
2 cups pumpkin seeds (from 1 large pumpkin)

2 tbsp unsalted butter

melted
Instructions
1

Combine pumpkin seeds and melted butter in a medium bowl and stir to coat.

2

Combine sugar, spices and salt in bowl and mix well. Add spice mixture to pumpkin seeds and stir well to coat.

3

Line airfry basket with parchment paper. Spread pumpkin seeds evenly over the paper.

4

Select AIRFRY/350°F/SUPER CONVECTION/12 minutes and enable Rotate Remind. Press START to preheat oven.

5

Once preheated, place the basket in the oven in rack position 4 and cook until toasted and seeds begin to brown. When Rotate Remind signals, carefully stir the pumpkin seeds with a spatula and rotate basket front to back.

6

Serve warm or at room temperature. Let cool completely before storing in an airtight container.