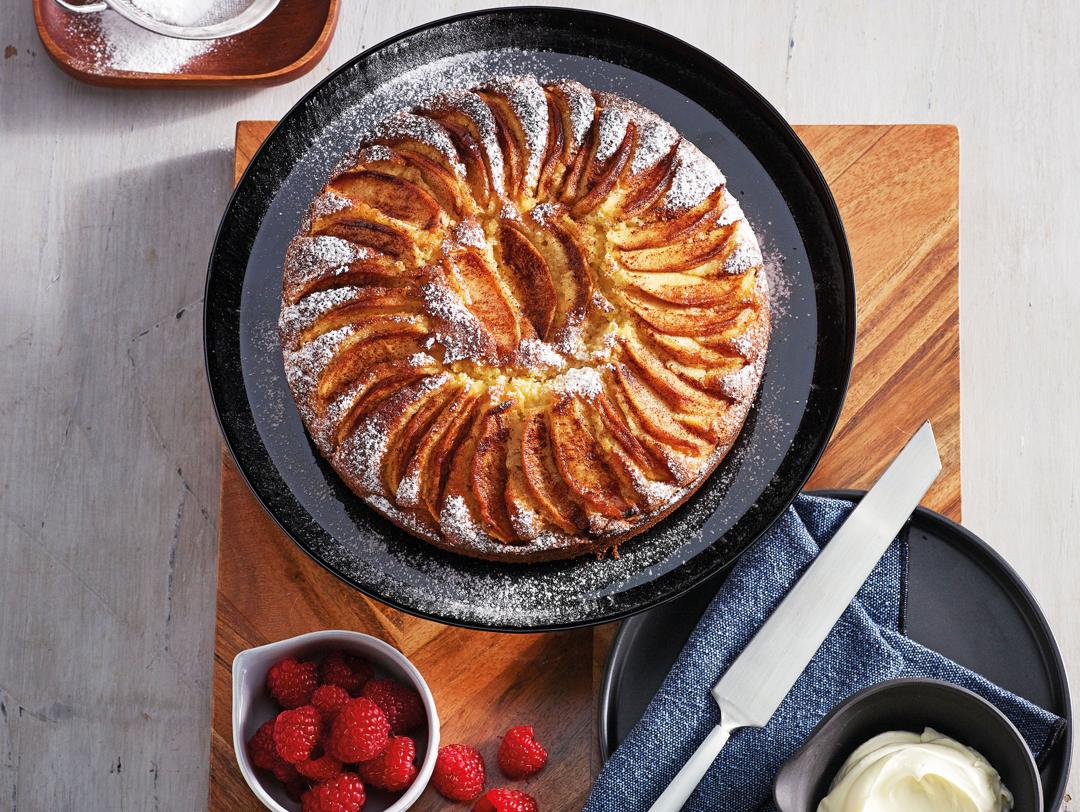 Apple Cinnamon Butter Cake
Ingredients
---
1½ cups all-purpose flour

½ cup unsalted butter

softened, plus 1 tablespoon, melted, for brushing

½ cup sugar

plus 2 teaspoons for topping

1 medium green apple

cored, peeled, thinly sliced
Instructions
1

Sift together flour and baking powder. Set aside.

2

Using an electric mixer, beat butter, sugar and vanilla until pale and fluffy. With mixer running, add eggs one at a time.

3

Using a rubber spatula, fold flour mixture into batter in 3 batches, alternating milk.

4

Line the bottom and sides of an 8-inch round cake pan with parchment paper and grease lightly with cooking spray.

5

Spread batter into prepared pan. Top with apple slices, overlapping them slightly. Brush with 1 tablespoon melted butter. Stir together cinnamon and 2 teaspoons sugar and sprinkle over apple.

6

Place trivet on turntable, press OVEN and set to 350°F for 50 minutes. Press START to begin preheating. When preheat has completed, place pan on trivet and press START to begin cooking.

7

Cool cake in pan for 10 minutes, then turn out onto wire rack to cool completely. Serve with whipped cream.