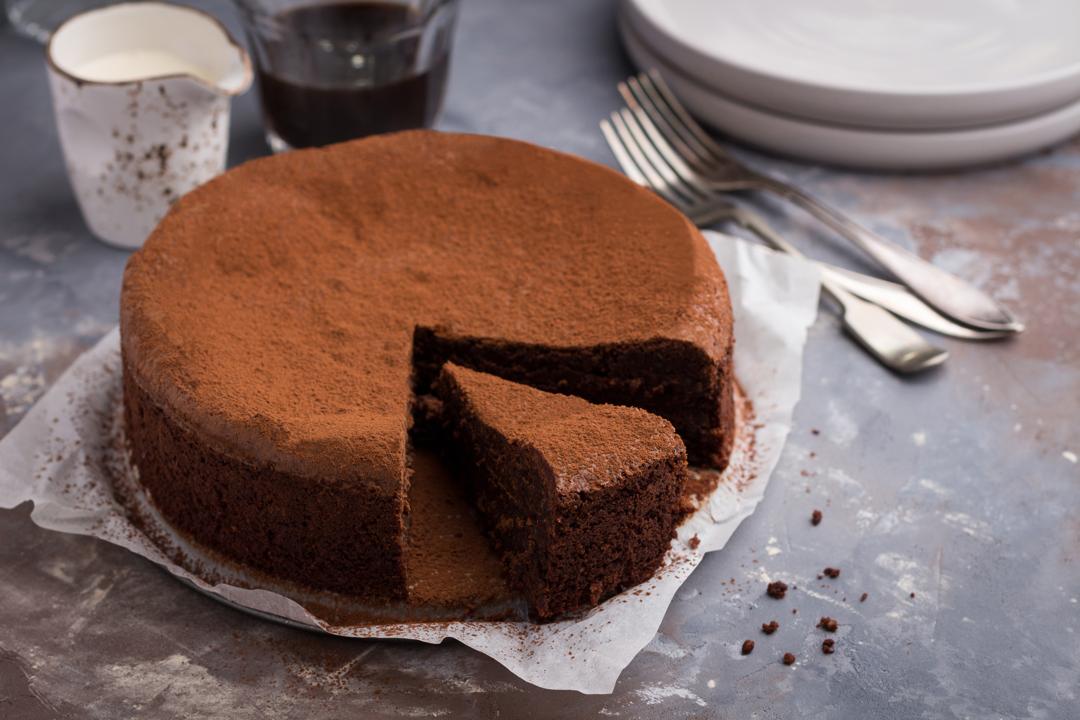 Flourless Chocolate Hazelnut Cake
Ingredients
---
7 oz dark chocolate

chopped

5¼ oz unsalted butter

chopped

1 cup (7 oz) superfine sugar
Instructions
1

Invert the bottom of a 9-inch round springform pan and lock into position. Grease and line the bottom and side with parchment paper.

2

Put the chocolate and butter in a large heatproof bowl. Place the bowl over a saucepan of simmering water and stir with a metal spoon until the mixture is melted and smooth. Remove the bowl from the saucepan and set aside to cool for 10 minutes.

3

Put the egg yolks and sugar in the bowl of a stand mixer with the whisk attached. Whisk on medium speed for 5 minutes until pale and creamy. Fold in the cooled chocolate mixture, then the hazelnut flour.

4

Insert the wire rack into the bottom shelf position. Preheat the oven. Set the oven BAKE/325°F/CONVECTION/60 minutes.

5

Wash and dry the bowl and the whisk attachment. Put the egg whites in the clean dry bowl with the whisk attachment. Whisk on medium-high speed until soft peaks form.

6

Stir one-third of the egg whites into the chocolate mixture, then carefully fold in the remaining egg whites. Pour into the prepared pan.

7

Once preheated, put the cake in the oven and bake for 60 minutes until a skewer inserted into the center comes out clean.

8

Cool the cake in the pan, on a wire rack, for 1 hour, then release the side and transfer to the wire rack to cool completely.

9

Dust with cocoa powder. Cut into wedges with a warm knife and serve with whipped cream.