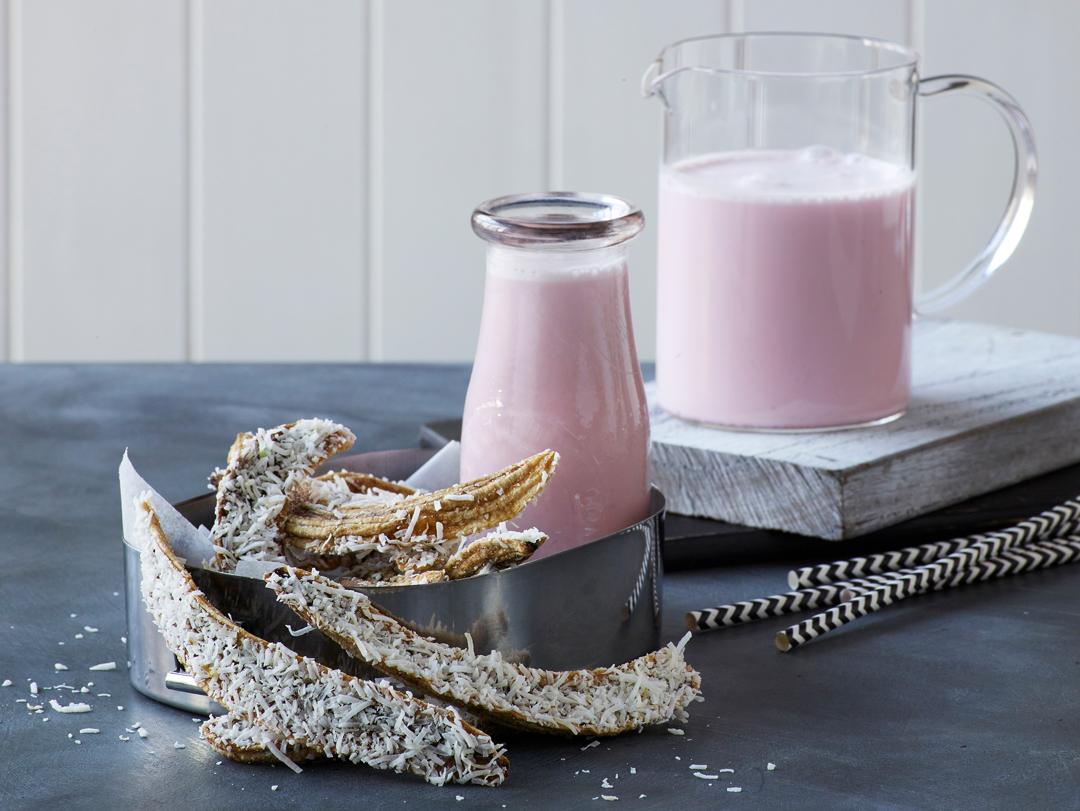 Dehydrated Bananas with Coconut
Ingredients
---
5 very ripe bananas

peeled
Instructions
1

Put coconut in a large shallow dish. Cut bananas in half lengthwise. Press banana halves in the coconut and arrange in a single layer on the dehydrating basket.

2

Place basket in rack position 4. Select DEHYDRATE/125°F/SUPER CONVECTION/26 hours and press START.

3

Dehydrate for 26 hours or until bananas are dry to the touch but still chewy with a sweet, intense banana flavor.

4

Let bananas cool completely before storing in an airtight container for up to 5 weeks.

Tip: For crispy banana chips, use bananas that are not very ripe. Cut them into 0.1-inch slices and dehydrate at 125˚F for 10–12 hours. Bananas should feel dry and brittle and snap in half easily.