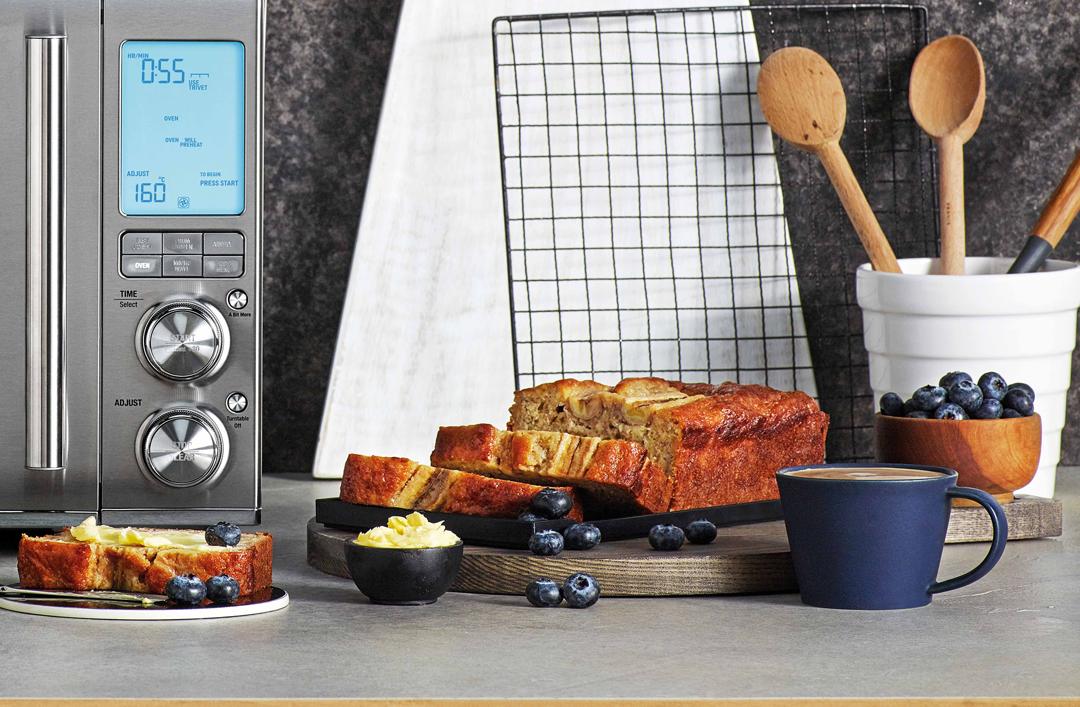 Ingredients
---
3 medium ripe bananas

mashed, plus 1 whole medium banana, peeled

1½ cups all-purpose flour

1 tbsp maple syrup

for brushing
Instructions
1

Line a 9 x 5-inch loaf pan with parchment paper and grease lightly with cooking spray.

2

Place sugars, yogurt, eggs and oil in a large bowl and whisk to combine. Stir in mashed banana. Sift in flour, baking powder and baking soda and stir to combine.

3

Pour batter into prepared loaf pan. Slice remaining banana in half lengthwise and place cut-side up on batter. Brush banana halves with maple syrup.

4

Place trivet on turntable. Press OVEN and set 325°F for 1 hour 15 minutes. Press START to preheat oven. When preheat has completed, place pan on trivet and press START to begin cooking.

5

Cool bread in pan for 10 minutes, then turn out onto wire rack to cool completely.