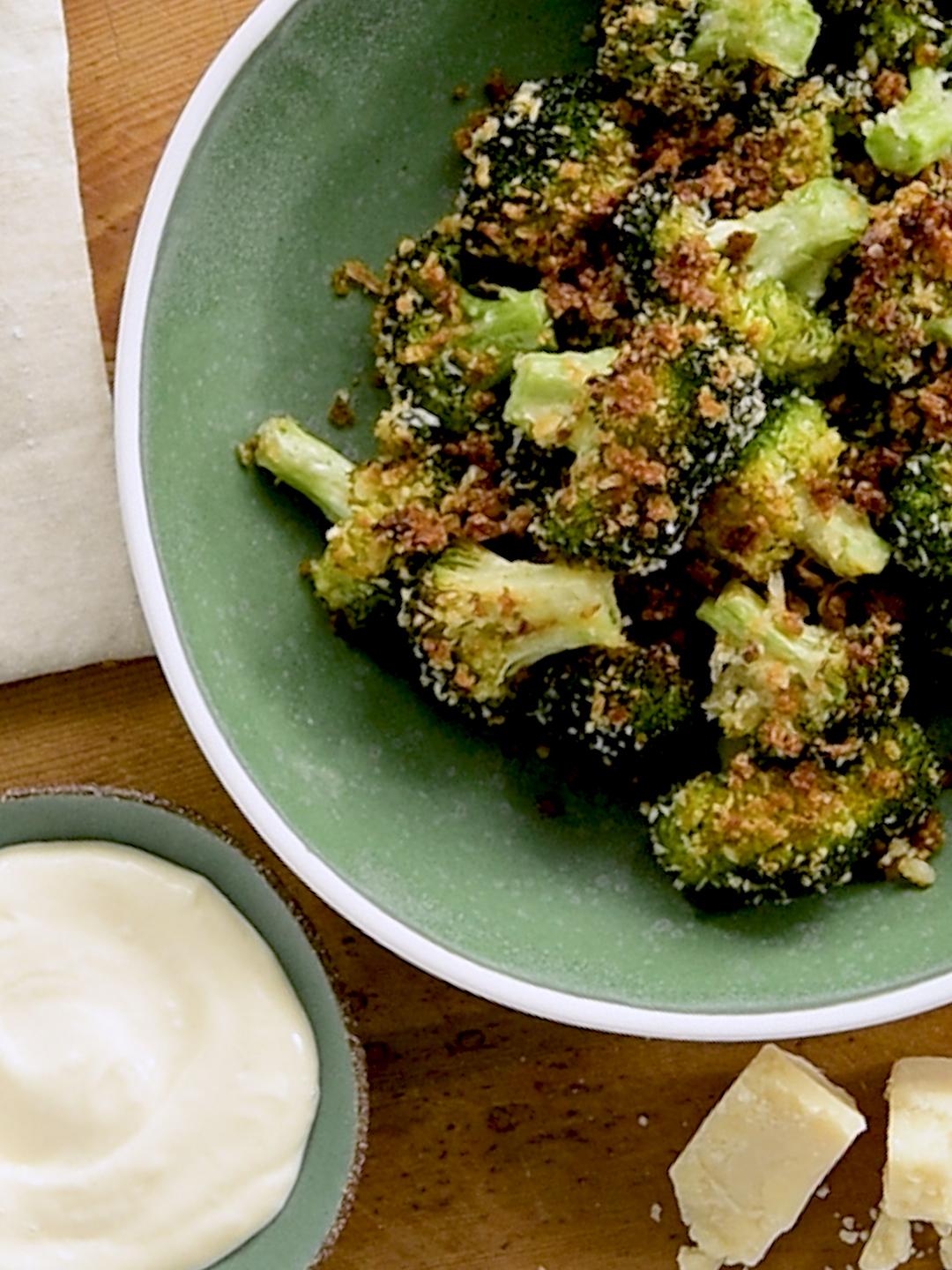 Air-Fried Parmesan Broccoli with Lemon Aioli
Ready in 20 minutes, this versatile recipe can be served as a snack, party finger food or as a side. The combination of smoothness of the aioli with a hint of citrus, and the salty, cheesy coating on the broccoli is simply fantastic!
Ingredients
---
For the broccoli:
½ cup (1½ oz) finely grated parmesan cheese

¼ cup (½ oz) panko breadcrumbs

Freshly ground black pepper

to season
Instructions
1

Insert the wire rack into position 4. Meanwhile, continue to the next step.

2

Place the broccoli florets in a large bowl, add the oil and toss to coat. Add the parmesan, breadcrumbs, salt and pepper and toss to coat.

3

Place the broiling rack in the roasting pan. Arrange the broccoli in a single layer on the rack. Sprinkle with the crumb mixture left in the bowl.

4

Once preheated, place the pan in the oven and start Autopilot. Meanwhile, make the lemon aioli.

5

Combine the mayonnaise and lemon juice in a bowl. Using a microplane, grate the garlic over the mayonnaise and whisk to combine. Season with the salt.

6

The broccoli should be browned and tender. If not, give it a bit more.

7

Place the broccoli in a serving bowl and sprinkle with the crumbs from the pan. Serve with the lemon aioli.