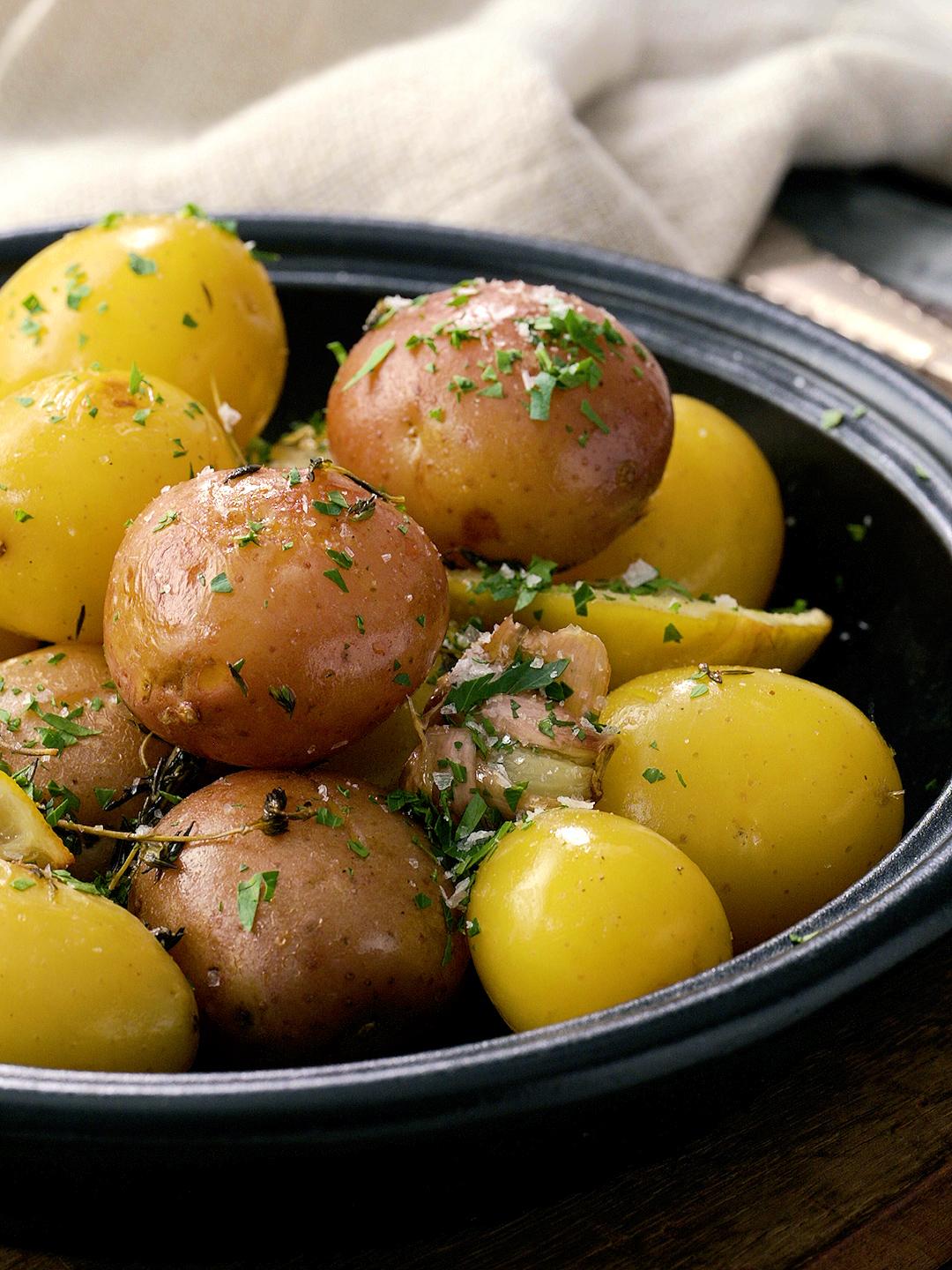 Baby Potato, Lemon and Thyme Parcel
This takes potatoes to the next level! Sealed in a parcel with garlic, lemon and thyme, they gently cook to perfection, absorbing the Mediterranean flavors. A no-fuss, minimal-prep side - add a sprinkle of fresh parsley as a final flurry!
Ingredients
---
1½ lb baby new potatoes

skin on

½ cup (4 fl oz) extra-virgin olive oil

3 cloves garlic

skin on, crushed with the flat side of a knife

Freshly ground black pepper

to season

1 tbsp finely chopped flat-leaf parsley
Instructions
1

Insert the wire rack into position 6. Meanwhile, continue to the next step.

2

Place a rectangular piece of parchment paper approximately 11-inch x 22-inch on top of 2 pieces of foil about the same size, overlapping and place them on the roasting pan. Place all the ingredients listed below in the center of the parchment, squeezing the lemon to release the juice.

3

Bring the edges of the parchment together to enclose the potato mixture. Secure with the foil.

4

Once preheated, place the pan in the oven and start the timer.

5

Carefully open the parcel, so it can be resealed. Pierce one of the larger potatoes with a small knife, it should be soft all the way through. If not, reseal and give it a bit more.

6

Transfer the potatoes and juices to a serving bowl. Sprinkle with the parsley and sea salt and serve.