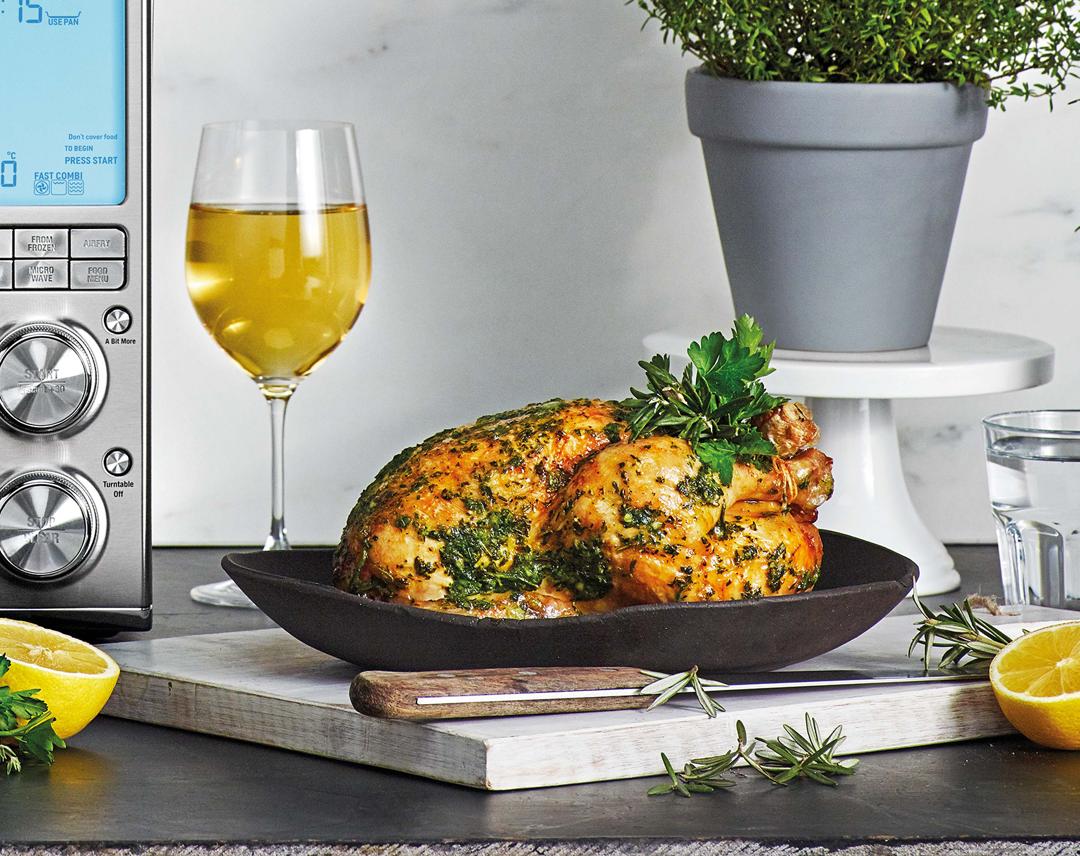 Ingredients
---
2 cloves garlic

finely chopped

1 small shallot

finely chopped

¼ cup finely chopped Italian parsley

1 tbsp chopped thyme leaves

1 tbsp finely chopped rosemary

Kosher salt and freshly cracked black pepper
Instructions
1

Combine garlic, shallot, parsley, thyme, rosemary, lemon juice, olive oil and butter in a small bowl.

2

Pat chicken completely dry and brush all over with herb mixture. Season with salt and pepper. Tuck wings behind back and tie legs together with kitchen twine.

3

Place chicken, breast side up, in Combi Crisp pan and place in microwave in low position. Press FOOD MENU and select COOK, then CHICKEN, 4½ lbs. Press START to begin cooking.

4

Let chicken rest 5-10 minutes before carving and serving.