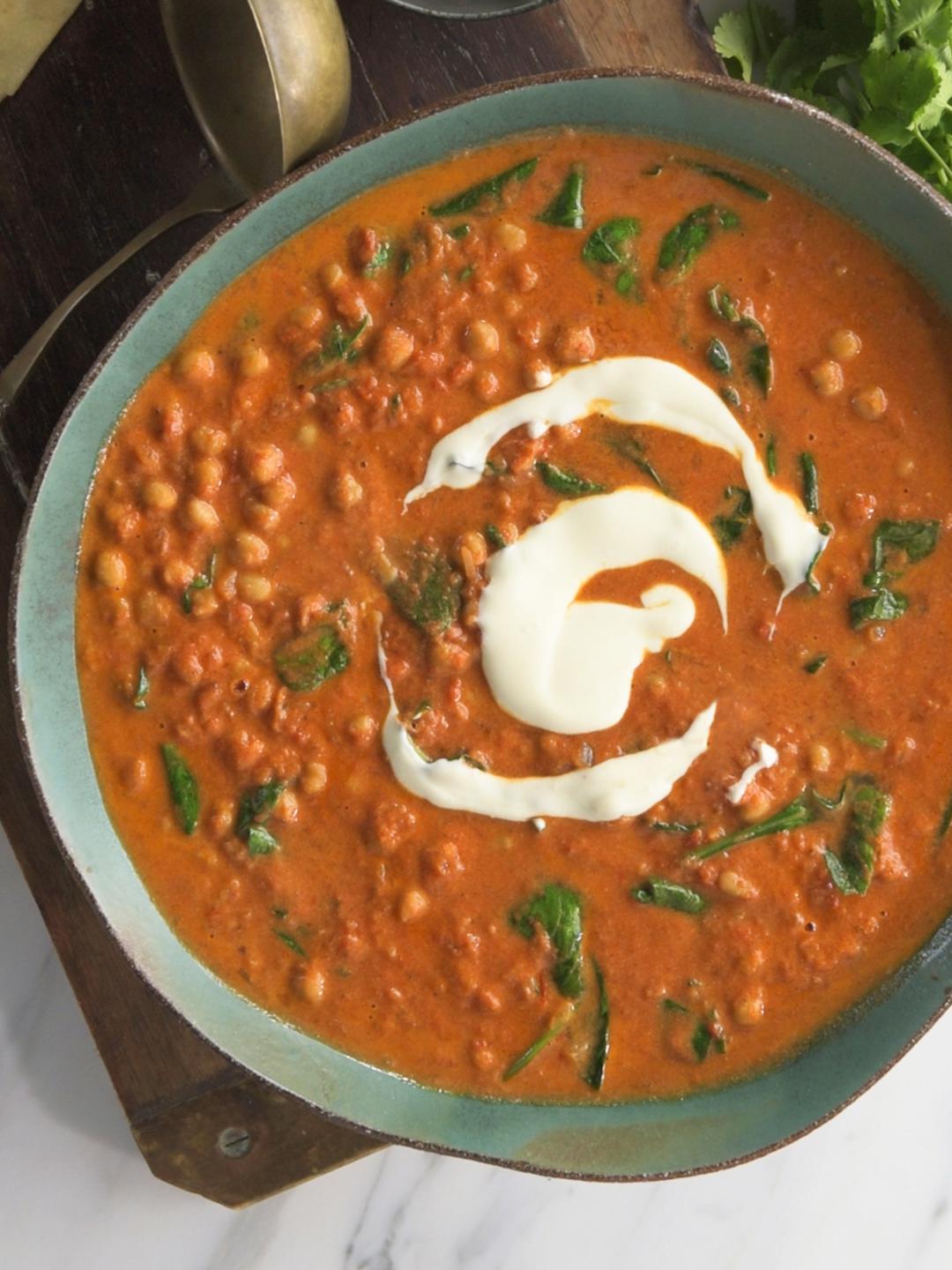 Chickpea Tikka Masala (Chana Masala)
This vegetarian take on the classic Indian dish is a rich and creamy tomato stew infused with aromatic spices and herbs. It's an easy one pot dish that's served topped with yogurt and cilantro.
Ingredients
---
1 tbsp finely grated ginger

⅓ cup (3 oz) tomato paste

3¼ cups (26 fl oz) tomato puree

2 cups (16 fl oz) vegetable stock

1 cup (8½ oz) plain yogurt

divided

½ cup (4 fl oz) heavy cream
Instructions
1

Rinse well and drain.

2

Combine the garam masala, coriander, cumin and cardamom.

3

Place the wire rack into position 8. Meanwhile, continue to the next step.

4

Place a 5½-quart (10-inch) Dutch oven over medium-high heat. Add the ghee and onions and cook, stirring for 3 minutes, or until soft. Add the garlic, ginger and spice mix and cook, stirring for 1 minute, or until fragrant.

5

Add the tomato paste and cook, stirring for 1 minute. Add the chickpeas and stir to coat. Stir in the remaining ingredients listed below and bring to a boil. Cover.

6

Once preheated, place in the oven and start the timer.

7

Remove and discard the bay leaves and cinnamon sticks. Add the spinach and stir until wilted.

8

Top with the remaining yogurt and sprinkle with cilantro.