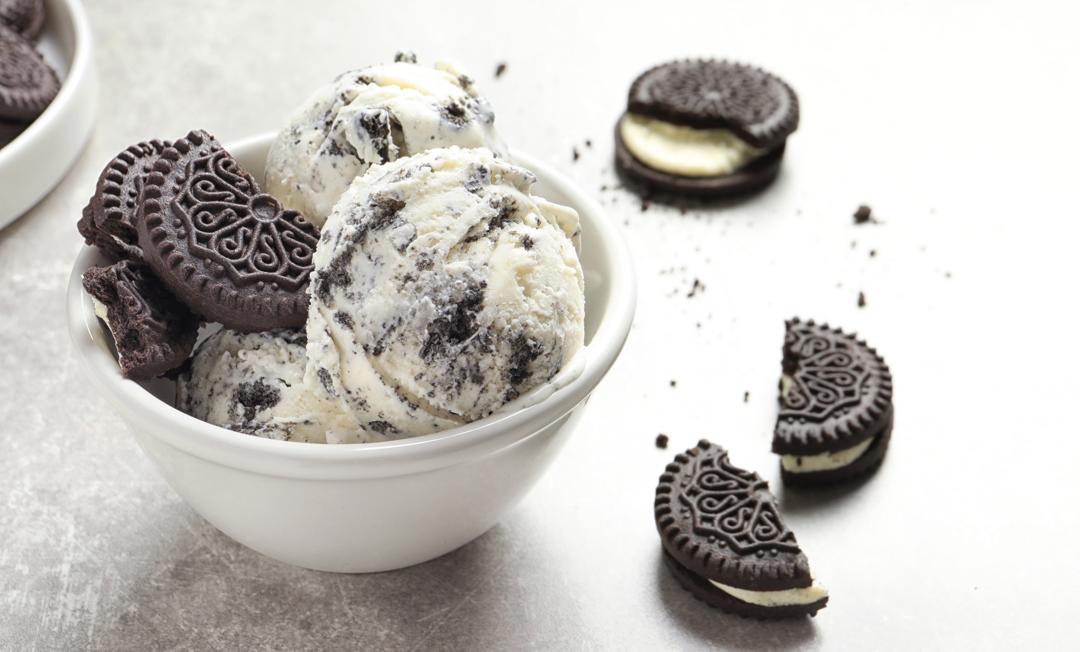 Cookies and Cream Ice Cream
Ingredients
---
2½ cups (20 fl oz) heavy cream

14 oz can sweetened condensed milk

1 tsp pure vanilla extract

6 (2 oz) chocolate cream filled cookies

coarsely chopped, plus extra to serve
Instructions
1

Combine the cream and sweetened condensed milk in a large measuring cup. Cover and refrigerate for 1-2 hours until cold.

2

Pour the chilled mixture into the ice cream bowl. Set the ice cream maker to the desired setting and churn.

3

Add the cookies once the machine specifies to add in Mix-Ins.

4

Once the ice cream is frozen transfer to a freezer-safe container, just large enough to contain the ice cream. Freeze for 6 hours or overnight for firmer ice cream.

5

Scoop into bowls and serve with extra chocolate cream filled cookies.

6

Store ice cream in the freezer for up to 2 weeks and chopped cookies in an airtight container at room temperature. The ice cream will become very firm after freezing overnight, so remove from the freezer and stand at room temperature for 5-10 minutes before serving for easier scooping.