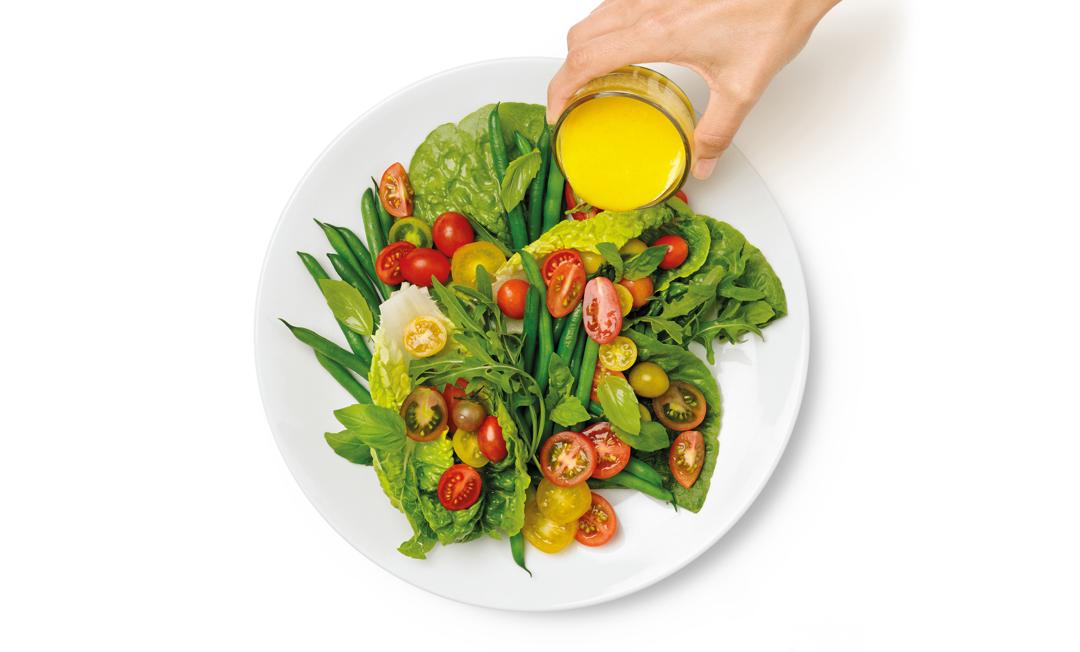 Ingredients
---
1 (8½ oz) medium navel orange

2½ tbsp white wine vinegar

⅔ cup (5½ fl oz) olive oil

Freshly ground black pepper

to season
Instructions
1

Grate the zest from the orange. Remove and discard the pith and any seeds from the orange, and then coarsely chop the fruit.

2

Place the orange, orange zest, shallot, garlic, vinegar, mustard, honey and oil in the blender and secure the lid.

3

BLEND for 20-25 seconds until smooth and well combined. Season with salt and pepper.

4

Transfer to an airtight container and store in the refrigerator for up to 3 days.