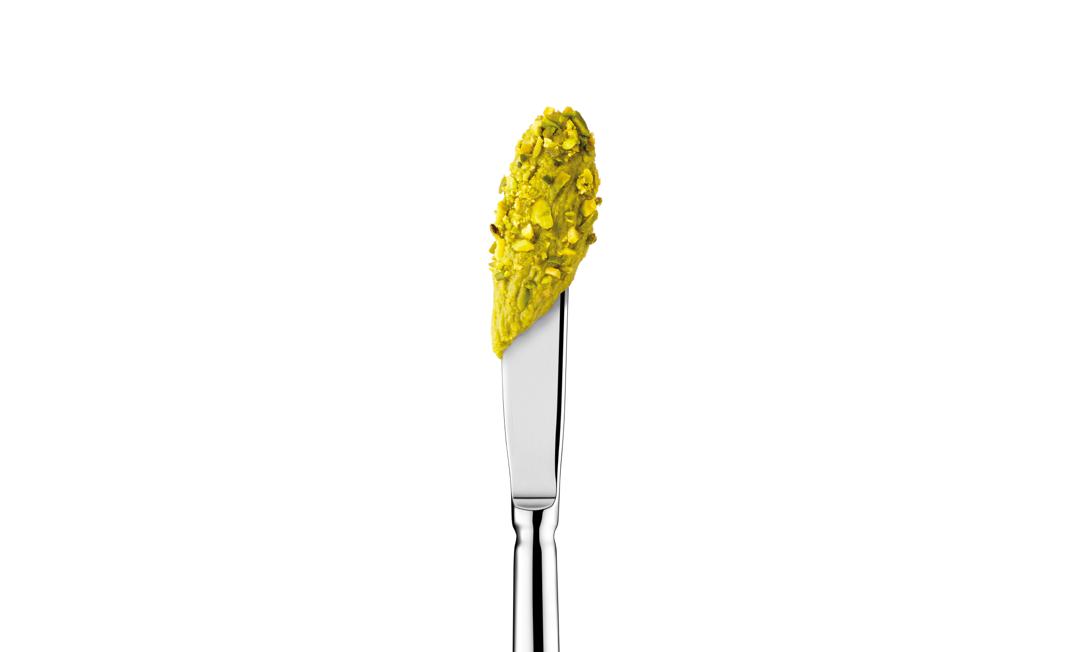 Chunky Pistachio and Macadamia Butter
Ingredients
---
1½ cups (7½ oz) unsalted shelled pistachios

1 cup (5 oz) unsalted macadamia nuts

2 tbsp macadamia or rice bran oil
Instructions
1

Preheat the oven to 350°F.

2

Spread 1 cup (5 oz) of the pistachios and the macadamias on a baking sheet. Bake for 5-6 minutes until lightly toasted. Set aside for 15 minutes to cool.

3

Put the remaining ½ cup (2 ½ oz) pistachios in the blender and secure the lid. CHOP for 5 seconds until coarsely chopped. Transfer to a medium bowl.

4

Put the toasted nuts, oil and salt in the blender and secure the lid. MIX for 15 seconds. Scrape down the sides then CHOP for 20-30 seconds, stopping and using the tamper to press the ingredients into the blades.

5

BLEND for 15 seconds then PUREE for a further 15 seconds, scraping down the side as needed.

6

Remove the lid and scrape down the side of the blender. MILL for 30 seconds until well blended. Add to the bowl of chopped pistachios, mix well. Taste, adjust the salt to your liking. If the nut butter is too thick, add a little more oil and continue blending until a thick, spreadable consistency is reached.

7

Spoon into a clean sterilized jar and store in the refrigerator for up to 1 month.

8

Use the CLEAN program to clean the blender.