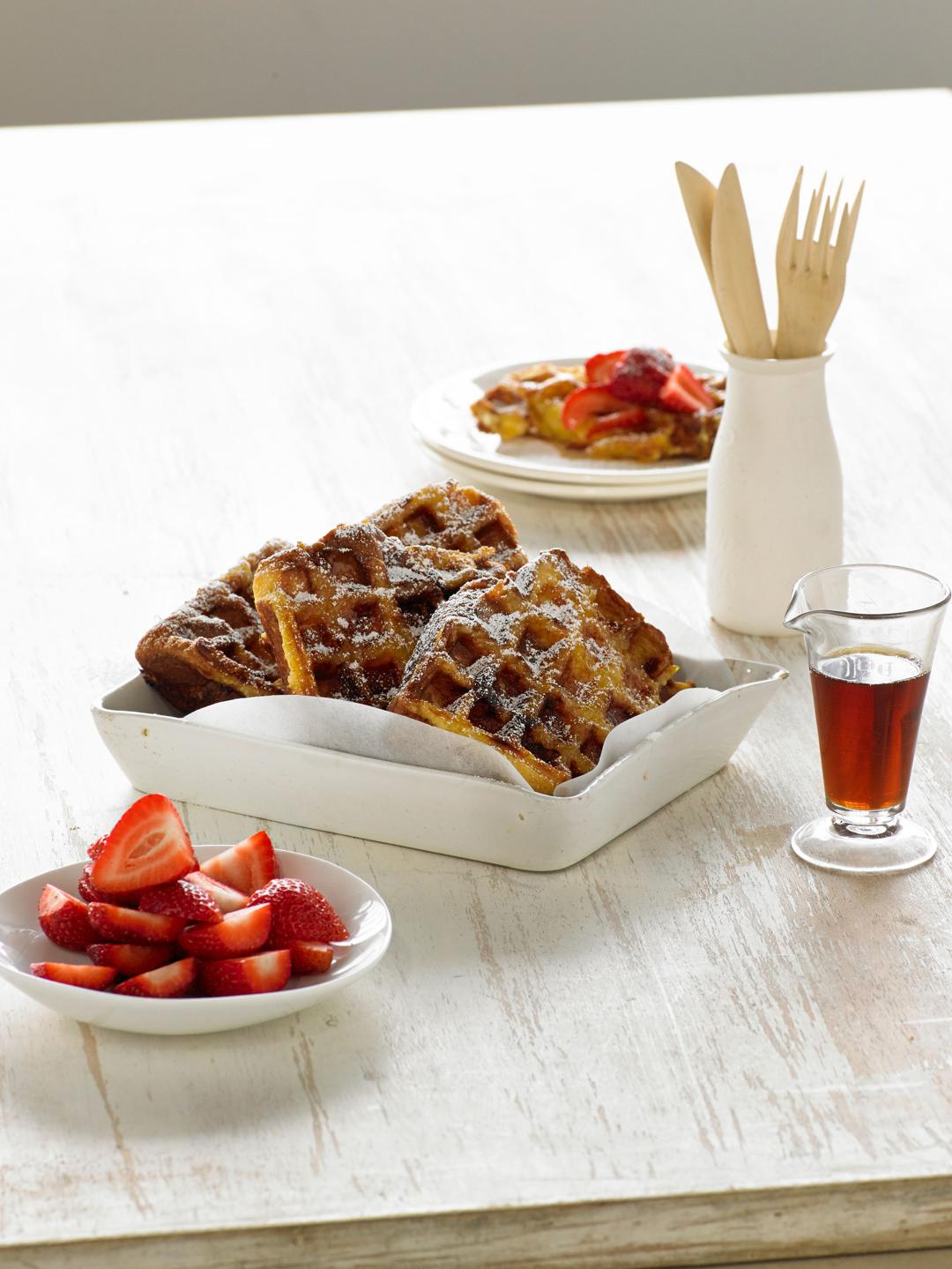 Ingredients
---
¾ cup (6 fl oz) heavy cream

8 thick slices day-old brioche

2 tbsp (1 oz) unsalted butter

at room temperature
Instructions
1

Select CUSTOM setting and dial up 10 on LIGHT/DARK indicator dial.

2

Preheat until the orange light flashes and the word HEATING disappears.

3

Place the eggs, milk, cream, vanilla and maple syrup in a shallow dish and whisk until well combined.

4

Spread both sides of each slice of brioche with butter.

5

Spread one side of each slice of brioche with the marmalade.

6

Dip brioche, one at a time, into the egg mixture. Carefully place brioche onto the waffle plates and close the lid to cook.

7

Repeat with the remaining brioche and egg mixture.

8

Dust with powdered sugar and serve with strawberries and maple syrup.