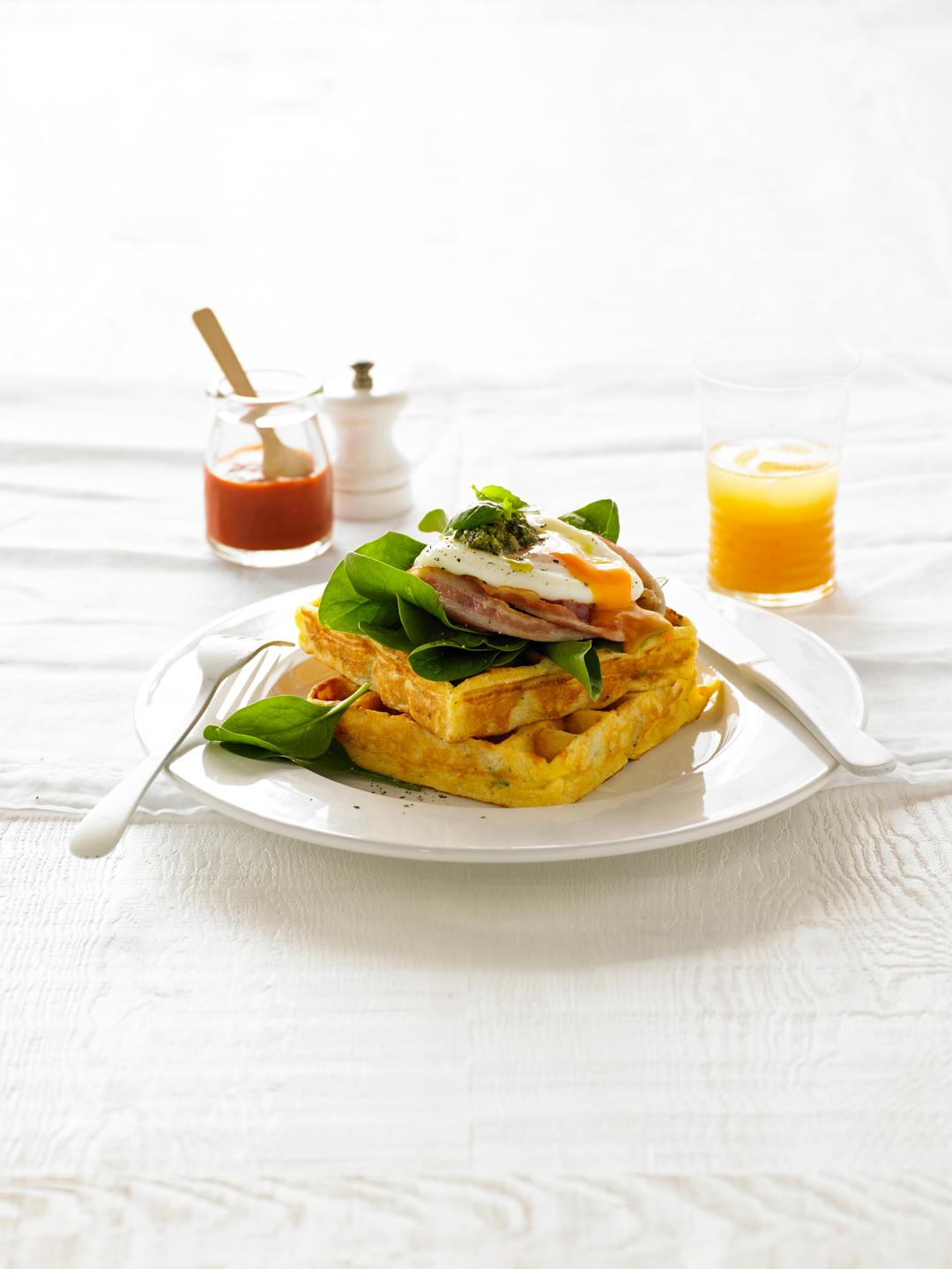 Ingredients
---
8 oz bacon slices

thinly sliced

2½ cups (20 fl oz) buttermilk

¾ cup (6 fl oz) vegetable oil

1¼ cups (6½ oz) self-rising flour

1¼ cups (7½ oz) fine yellow cornmeal

2 ears of corn

shucked, kernels removed

¼ cup finely chopped flat-leaf parsley
Instructions
1

Heat the olive oil in a large frying pan over medium-high heat. Add the bacon and cook for 5 minutes or until golden and crisp. Transfer to a paper towel lined plate.

2

Meanwhile, select BUTERMILK waffle setting and dial up number 5 on the LIGHT/DARK indicator dial.

3

Preheat until the orange light flashes and the word HEATING disappears.

4

Place the eggs, buttermilk and vegetable oil in a medium bowl and whisk until well combined.

5

Combine the flour, cornmeal, sugar and salt in a large bowl and make a well in the center.

6

Whisk the egg mixture into the flour mixture to form a smooth batter.

7

Stir in the bacon, corn and parsley.

8

Pour ½ cup of batter into each waffle square and close the lid to cook.

9

Repeat with the remaining batter.

10

Serve waffles topped with spinach, pan-fried bacon, poached egg, pesto and basil leaves.