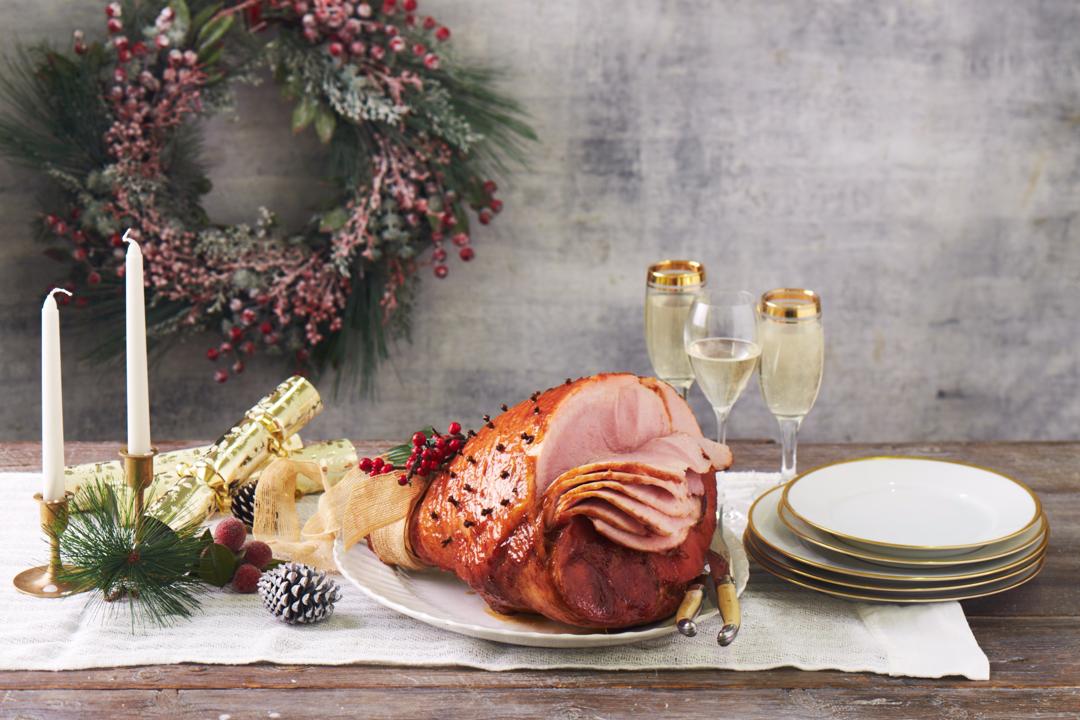 Apricot-Bourbon Glazed Ham
Instructions
1

Unwrap ham and place cut-side down on a cutting board. Using a sharp knife, score the skin in a diamond pattern, being careful not to cut into the meat. Stud the center of each diamond with a whole clove.

2

Insert wire rack into rack position 8. Select BAKE/CONVECTION/325°F/ 2 hours and press START to preheat oven.

3

Overlap 3 long pieces of foil on the roasting pan and place the ham cut-side down on top. Wrap the foil up and around the ham, ensuring it is well sealed to keep the ham from drying out.

4

Bake until an instant-read thermometer inserted in the center of the ham, near the bone but not touching it, reads 120°F (49°C).

5

While ham bakes, make the glaze. Combine apricot preserves, bourbon, Dijon and brown sugar in small saucepan and bring to a boil over medium heat. Cook until slightly thickened, 1–2 minutes. Remove from heat and reserve. For a smoother glaze, process in a blender or with an immersion blender.

6

Remove ham from oven, unwrap it and carefully pour off any liquid that has accumulated. Select BAKE/CONVECTION/375°F/20 minutes and press START to preheat oven.

7

Use a pastry brush to apply one-third of glaze over the outside of the ham. Return ham to oven and bake for 10 minutes. Remove ham from oven, brush with half the remaining glaze, rotate pan and return ham to oven. Bake for 10 more minutes. Remove ham from oven and brush with remaining glaze.

8

Loosely tent ham with foil and let rest for 15 minutes before slicing and serving.

Tip: To keep the juices from leaking out, layer a sheet of parchment paper over the foil before wrapping the ham.