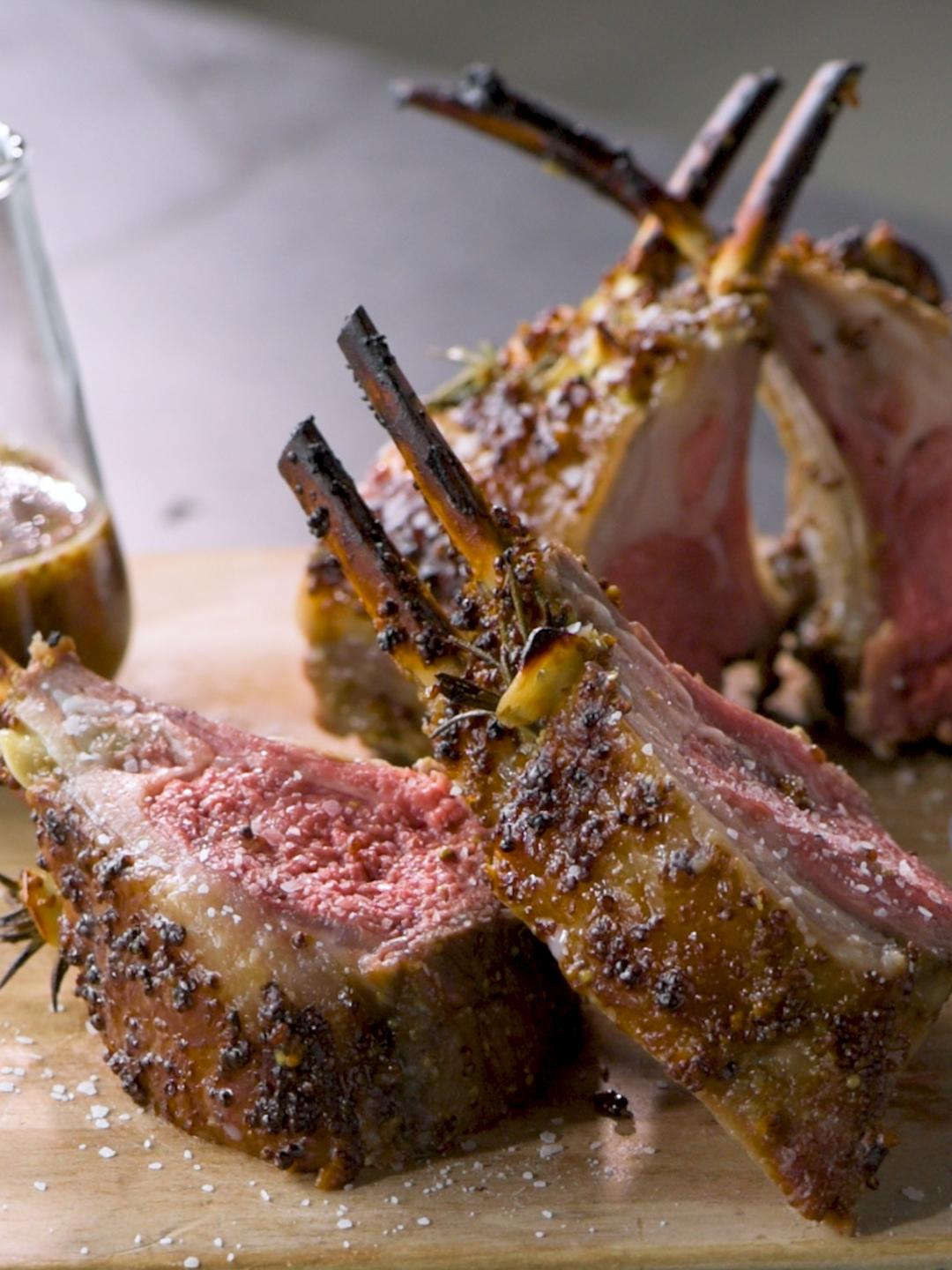 Roasted Rack of Lamb with Honey Mustard Glaze
Studded with rosemary and garlic and bathed in honey and mustard these glazed lamb racks are succulent and juicy and cooked to perfection.
Ingredients
---
2 x 1½ lb racks of lamb

(8 cutlets each), frenched

2 cloves garlic

thinly sliced

2 x 3-inch sprigs rosemary

leaves picked

⅓ cup (3 oz) whole grain mustard
Instructions
1

Cut small slits into the top of each rack between the bones. Push a piece of garlic and rosemary into each cut.

2

Whisk the honey and mustard together. Place the lamb in a large resealable bag and pour over the honey mixture. Seal and massage to evenly coat. Refrigerate for 2 hours to overnight.

3

Insert the wire rack into position 6.

4

For easy cleaning and to avoid burning, line the roasting pan with foil and place the broiling rack on top. Place the lamb with the bones interlocked on the rack.

5

Once preheated, place the pan in the oven and start the timer. When the Rotate Remind signals, rotate the pan and continue cooking.

6

Insert a meat thermometer into the thickest part and give a bit more until it's cooked to the desired doneness. 125°F for medium-rare 135°F for medium 145°F for medium-well

7

Remove from the oven and rest in a warm place for 15 minutes.

8

Cut each rack in half, or into double cutlets and sprinkle with sea salt.