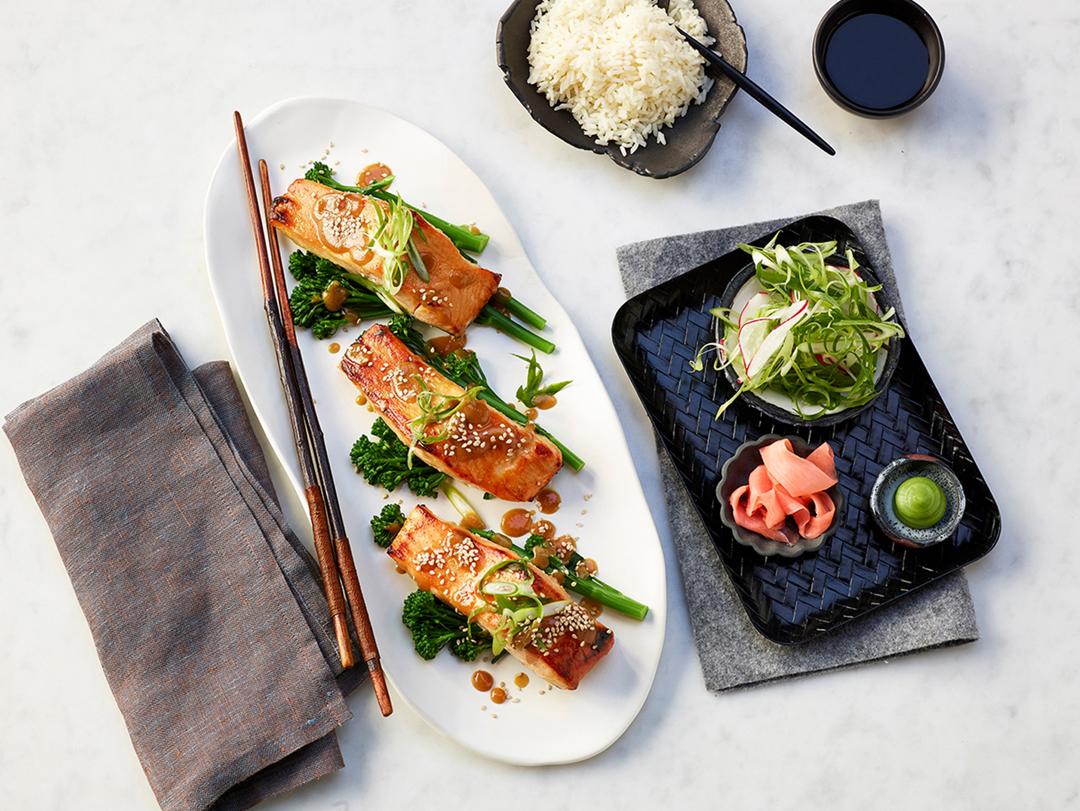 Ingredients
---
Marinade:
1-inch piece ginger

minced
Salmon:
4 x 6 oz salmon fillets

1-inch thick
Instructions
1

Combine marinade ingredients in a medium bowl and whisk well. Place salmon fillets in a large zip-top bag and pour over marinade. Refrigerate for at least 24 and up to 48 hours, flipping the bag over occasionally to redistribute marinade.

2

Insert wire rack into rack position 3. Press PHASE COOK, and then select BAKE/400°F/8 minutes. Press SELECT/ CONFIRM to confirm the first cooking phase. Select BROIL/HIGH/4 minutes for the second phase, and then press START to preheat oven.

3

Line the roasting pan with parchment paper or aluminum foil. Remove salmon from marinade, allowing excess marinade to drip off. Discard marinade. Place salmon, skin side down, on the roasting pan.

4

Cook for 12 minutes until salmon is just cooked through and brown on top. Serve immediately.