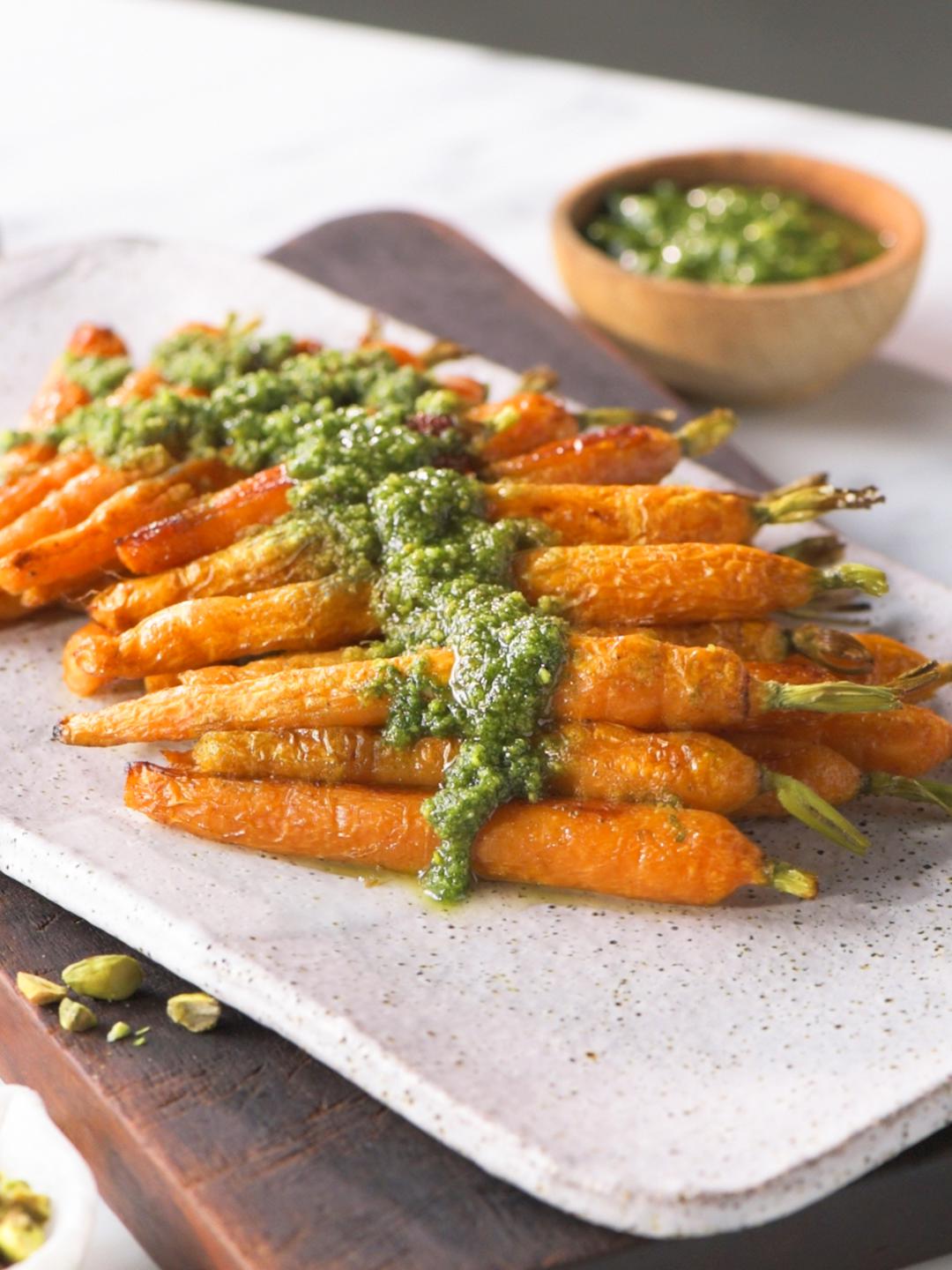 Heirloom Carrots with Carrot Top Pesto
The carrot tops are used to make the pesto, and the natural sweetness of the carrots get intensified when air fried, making this a truly amazing recipe.
Ingredients
---
1½ lb heirloom carrots

with tops on

Freshly ground black pepper

to season
For the pesto:
½ cup (1½ oz) finely grated parmesan cheese

¼ cup (1 oz) shelled pistachios

½ cup (4 fl oz) extra-virgin olive oil
Instructions
1

Remove and discard the tough stems, keeping only the tender tops. Thoroughly wash the tops and pat dry between paper towels.

2

Blend 1 1/3 cups of the carrot tops with the pesto ingredients into a chunky paste. Transfer to a bowl and set aside.

3

Insert the wire rack into position 6. Meanwhile, continue to the next step.

4

Gently scrape the carrots to remove any dirt, wash and drain well on paper towels. The tender skin on heirloom carrots does not need to be peeled.

5

Place the carrots in a bowl, add the oil, salt and pepper and toss to coat. Place in a single layer in the roasting pan.

6

Once preheated, place the pan in the oven and start the timer.

7

The carrots should be tender when pierced with a knife. The knife should easily slide in without any resistance. If not, give it a bit more.

8

Spoon over the pesto.