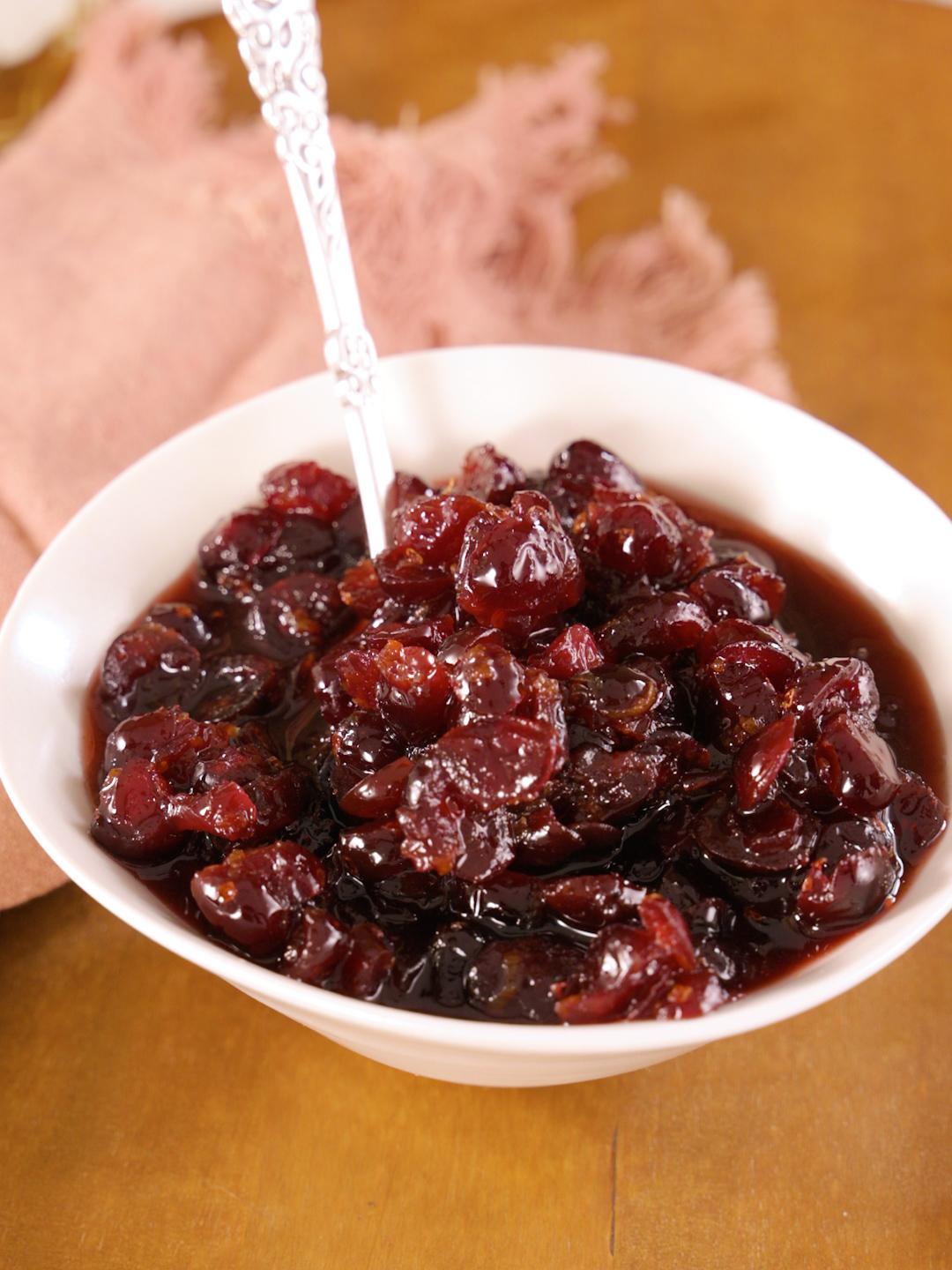 Spiced Cranberry and Orange Sauce
Fragrant sweet orange balances the bright tang of dried cranberries in this classic ruby red sauce. The perfect partner to balance the richness of your turkey and trimmings.
Ingredients
---
1 cup (8 fl oz) cranberry juice

1½ cups (6¼ lb) dried sweetened cranberries

Grated zest and juice of 1 orange

¼ cup (1¾ oz) superfine sugar
Instructions
1

Place the cranberry juice in a small saucepan and bring to a boil. Place the cranberries, star anise and clove in a heatproof bowl. Pour the hot juice over the cranberries, cover and steep for 15 minutes.

2

Insert the wire rack into position 5. Select AIR FRY/SUPER CONVECTION/430°F/17 minutes and enable Rotate Remind. Press START to preheat. Meanwhile, continue to the next step.

3

Place the cranberry mixture, orange zest and juice, salt and sugar in a 8-inch square ovenproof dish and mix.

4

Once preheated, place the dish in the oven. When the Rotate Remind signals, stir and continue cooking.

5

In a small bowl, dissolve the cornstarch in the water.

6

Add the cornstarch to the cranberry mixture and stir to combine. Return to the oven. Adjust the time to 8 minutes, disable the Rotate Remind and press START.

7

Remove and discard the star anise and clove and transfer to a serving bowl. The sauce will thicken as it cools.

Tip: Sauce will keep in an airtight container in the refrigerator for up to 1 week.