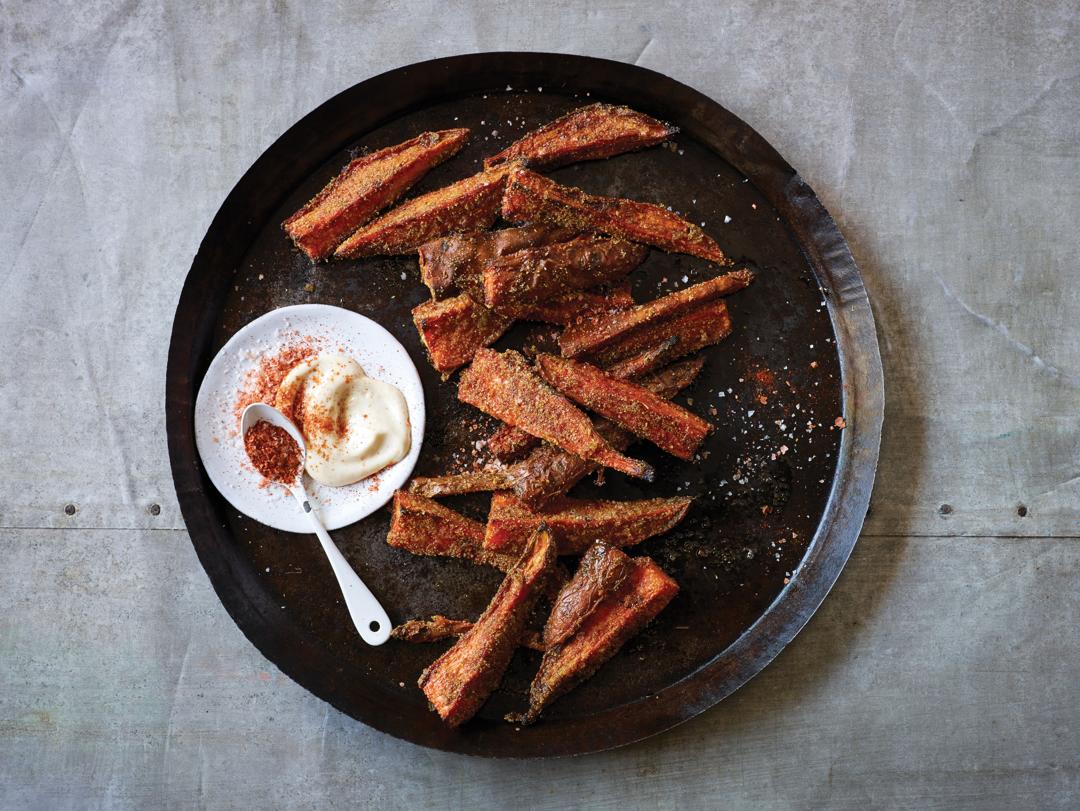 Air-Fried Sweet Potato Wedges
Ingredients
---
1 lb 10 oz sweet potatoes

unpeeled

½ tsp freshly ground black pepper

2 tbsp (1 fl oz) olive oil
Instructions
1

Wash the potatoes. Cut each potato into 3-inch lengths then cut into 3/4-inch-thick wedges.

2

Put the potatoes in a large saucepan and cover with cold water. Bring to a boil and cook for 4-5 minutes until almost tender, the potato should still be firm when tested with a skewer. Drain in a colander.

3

Line a large tray with a clean tea towel. Spread the potatoes in a single layer on the tray. Set aside to cool for 15 minutes.

4

Preheat the oven. Select AIRFRY/SUPER CONVECTION/400°F/30 minutes and press start.

5

Put the salt, pepper, paprika, cumin, cayenne pepper, coriander and Cajun spice mix in a large bowl. Transfer 1½ teaspoons to a small bowl and set aside. Add the oil and mix well. Add the wedges and stir gently to coat.

6

Place the wedges into the AIR FRY basket, ensuring they are not touching each other.

7

Once the oven has preheated, place the basket in the AIR FRY position and cook for 30 minutes until crisp.

8

To make the lime aioli, combine all the ingredients in a bowl. Cover and refrigerate until you're ready to serve.

9

Place the potato wedges on a serving plate. Sprinkle with reserved spice mix and serve with lime aioli.