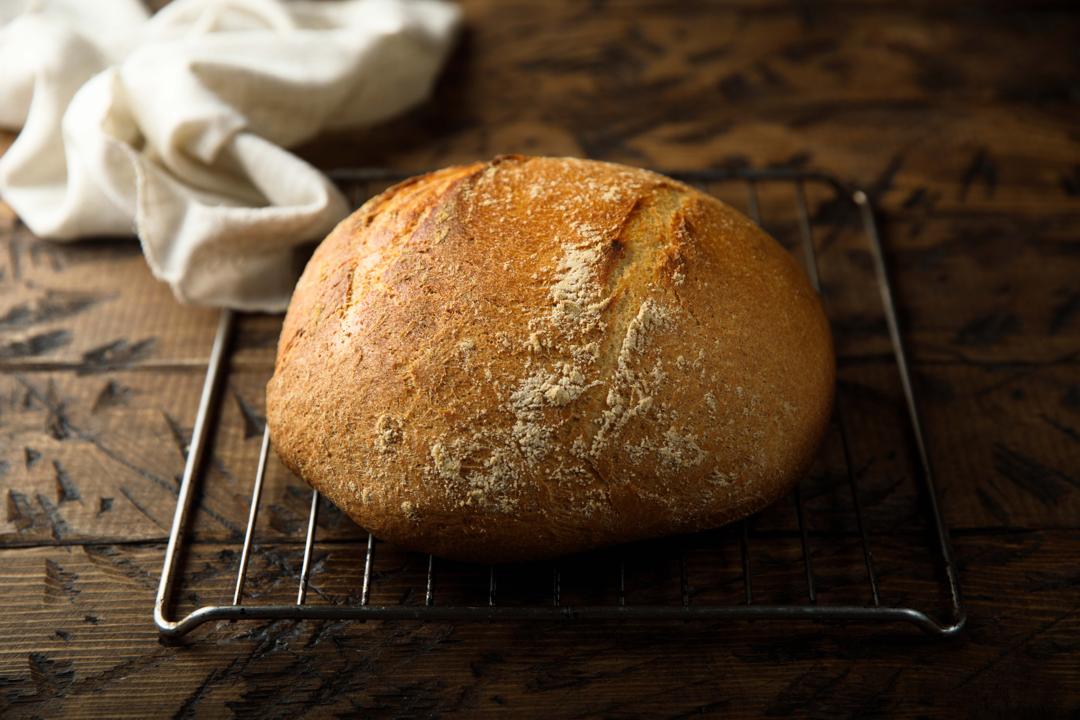 Ingredients
---
4 cups (22½ oz) bread flour
Instructions
1

Put the yeast, sugar, oil, salt and water in a large bowl and stir well to combine.

2

Assemble the mixer using the glass mixing bowl and dough hook. Add the flour and milk powder to the bowl. Turn the mixer to FOLDING/ KNEADING setting. Add the yeast mixture and knead for 5 minutes until smooth and elastic.

3

Put the dough in a lightly oiled bowl. Cover and rest in a warm place for 40 minutes or until dough has doubled in size.

4

Turn the dough onto a floured surface and knead until smooth. Shape into a tight ball. Put the dough on a lightly oiled baking sheet. Cover with a clean tea towel and rest in a warm place for 30 minutes or until doubled in size.

5

Preheat the oven to 400°F.

6

Once the dough has doubled in size, cut two shallow slits in the top of the dough with a sharp knife.

7

Bake for 30-35 minutes until golden brown and sounding hollow when tapped on the top.

8

Serve the bread warm or at room temperature.