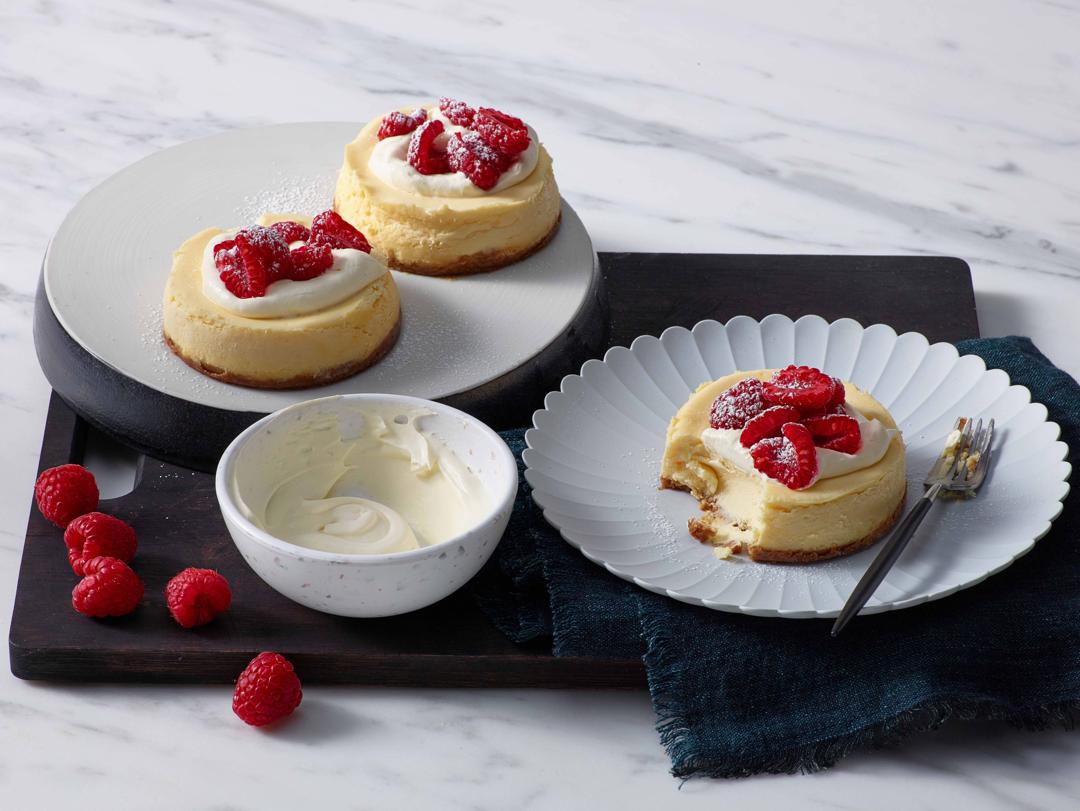 Mini Cheesecakes
15 hrs 50 mins total time
Ingredients
---
4¼ oz Nilla wafer cookies

broken into prices

1¾ oz unsalted butter

melted

17½ oz cream cheese

at room temperature

¾ cup (5½ oz) superfine sugar

divided

1 tsp pure vanilla extract

2 large eggs

at room temperature
To serve:
1 cup (8 fl oz) heavy cream

whipped
Instructions
1

Preheat the oven to 325°F. Grease four, 4-inch springform pans. Line the bottoms with parchment paper.

2

Put the cookies in a food processor, and process to form crumbs. Add the melted butter and process to combine.

3

Divide the cookie mixture evenly between the pans. Using the back of a spoon, press the cookie mixture over the pan bottoms. Refrigerate until required.

4

Assemble the mixer using the glass bowl and scraper beater. Put the cream cheese, ½ cup sugar and vanilla in the bowl. Slowly turn the mixer to CREAMING/BEATING setting and beat for 2 minutes until smooth Turn the dial to LIGHT MIXING and add the eggs, one at a time, beating well between additions.

5

Pour the cream cheese mixture over the cookie bases.

6

Bake for 20-25 minutes until just set.

7

Remove the cheesecakes from oven and stand at room temperature until cool. Refrigerate overnight.

8

Top with whipped cream and raspberries. Serve dusted with powdered sugar.