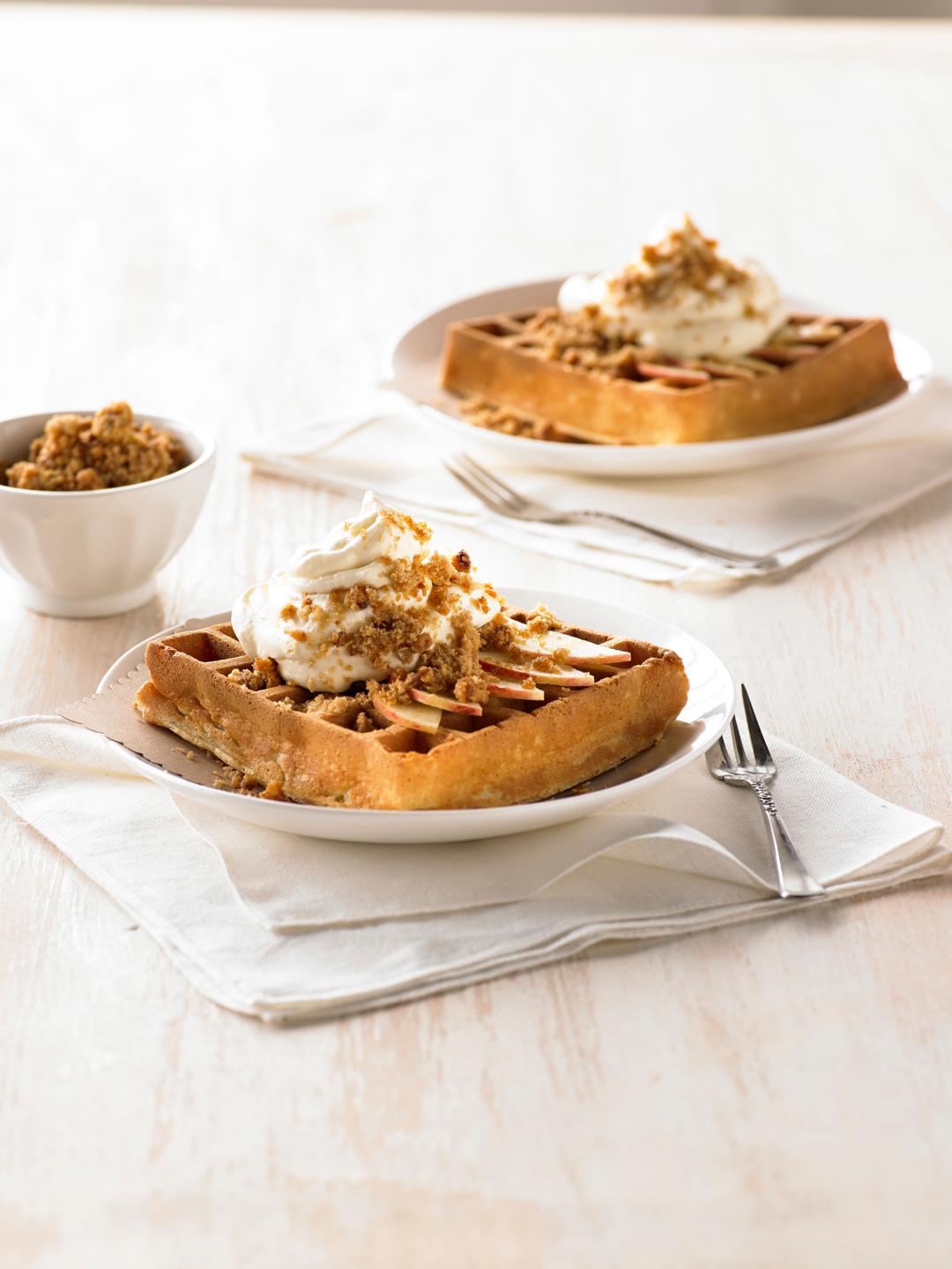 Hot Apple Pie and Coconut Crumble Waffles
Ingredients
---
1 cup (8 oz) unsalted butter

melted and cooled

2¼ cups (11¾ oz) self-rising flour

13½ oz can apple pie filling
For the coconut crumble:
2 tbsp desiccated coconut

¼ cup (1 oz) all-purpose flour

¼ cup (1¾ oz) brown sugar

4 tbsp (2 oz) unsalted butter

cut into small pieces
Instructions
1

To make the coconut crumble, combine the coconut, oats, flour and sugar in a medium bowl. Using fingertips, rub butter into coconut mixture until coarse crumbs form. Heat a large frying pan over medium-high heat. Add the oat mixture and cook, stirring, for 8 minutes or until golden and crumbly. Transfer to a bowl and set aside to cool.

2

Select CLASSIC waffle setting and dial up number 6 on the LIGHT/DARK indicator dial.

3

Preheat until the orange light flashes and the word HEATING disappears.

4

Meanwhile, put the eggs, milk, butter and vanilla in a medium bowl and whisk until well combined.

5

Combine the flour, cinnamon and sugars in a large bowl and make a well in the center.

6

Whisk the egg mixture into the flour mixture to form a smooth batter. Stir in the apple pie filling.

7

Pour ½ cup of batter into each waffle square and close the lid to cook.

8

Repeat with remaining batter.

9

Serve with vanilla ice cream, fresh apple slices and topped with the coconut crumble.