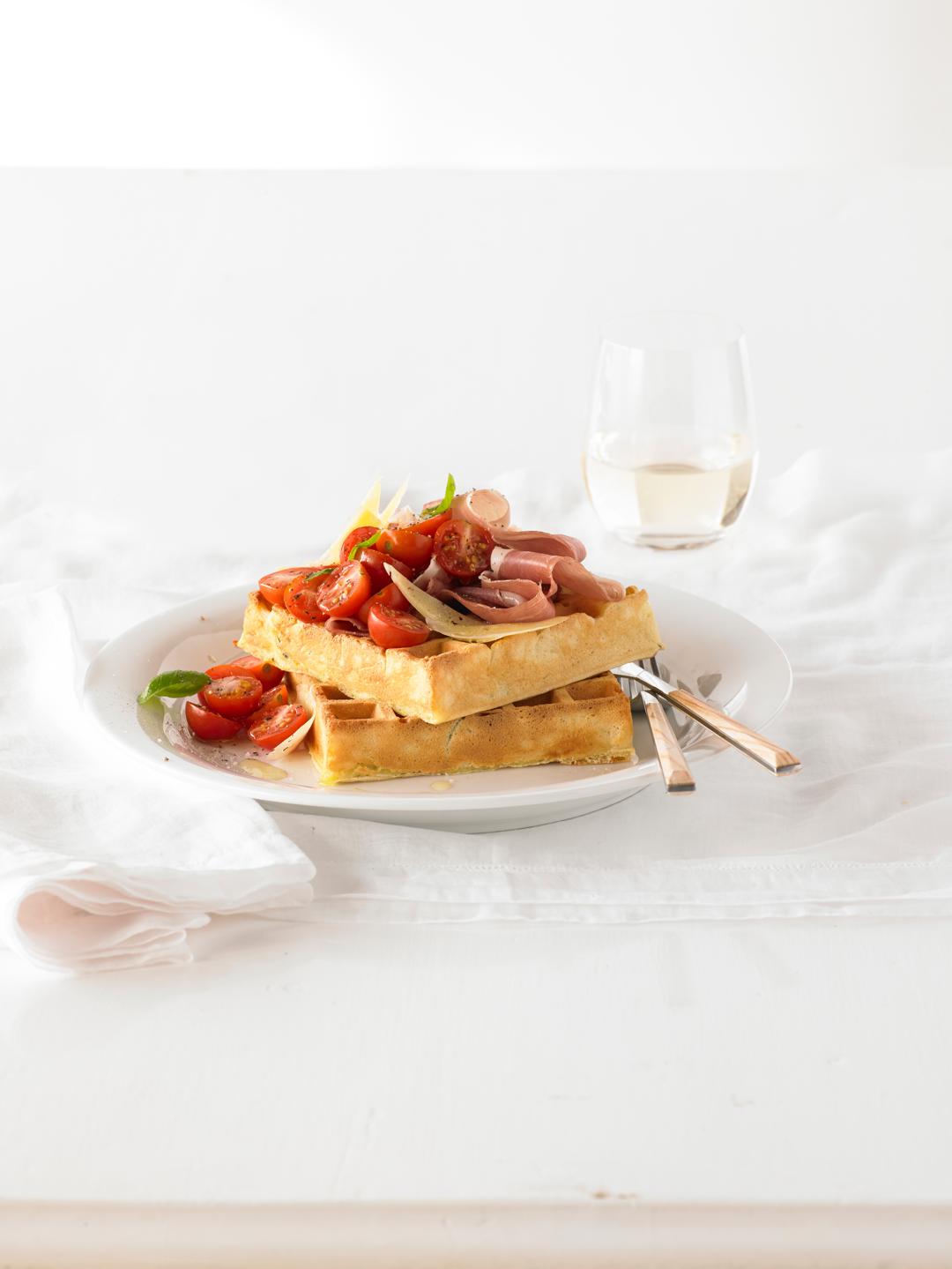 Zucchini, Prosciutto and Parmesan Waffles
Ingredients
---
1 small onion

finely grated

1 zucchini

coarsely grated

2¼ cups (11¾ oz) all-purpose flour

½ cup (1½ oz) finely grated parmesan cheese

13 tbsp (6½ oz) unsalted butter

melted and cooled
To serve:
Freshly ground black pepper
Instructions
1

Select CLASSIC waffle setting and dial up number 6 on temperature control dial.

2

Preheat until the orange light flashes and the word HEATING disappears.

3

Combine the onion, zucchini, flour, baking powder, salt and grated Parmesan in a large bowl.

4

Put the eggs, milk and butter in a medium bowl and whisk until well combined.

5

Whisk the egg mixture into the flour mixture to form a smooth batter.

6

Pour ½ cup of the batter into each waffle square and close the lid to cook.

7

Repeat with the remaining batter.

8

Serve with the tomato sauce, prosciutto, tomatoes, shaved Parmesan, basil and pepper.