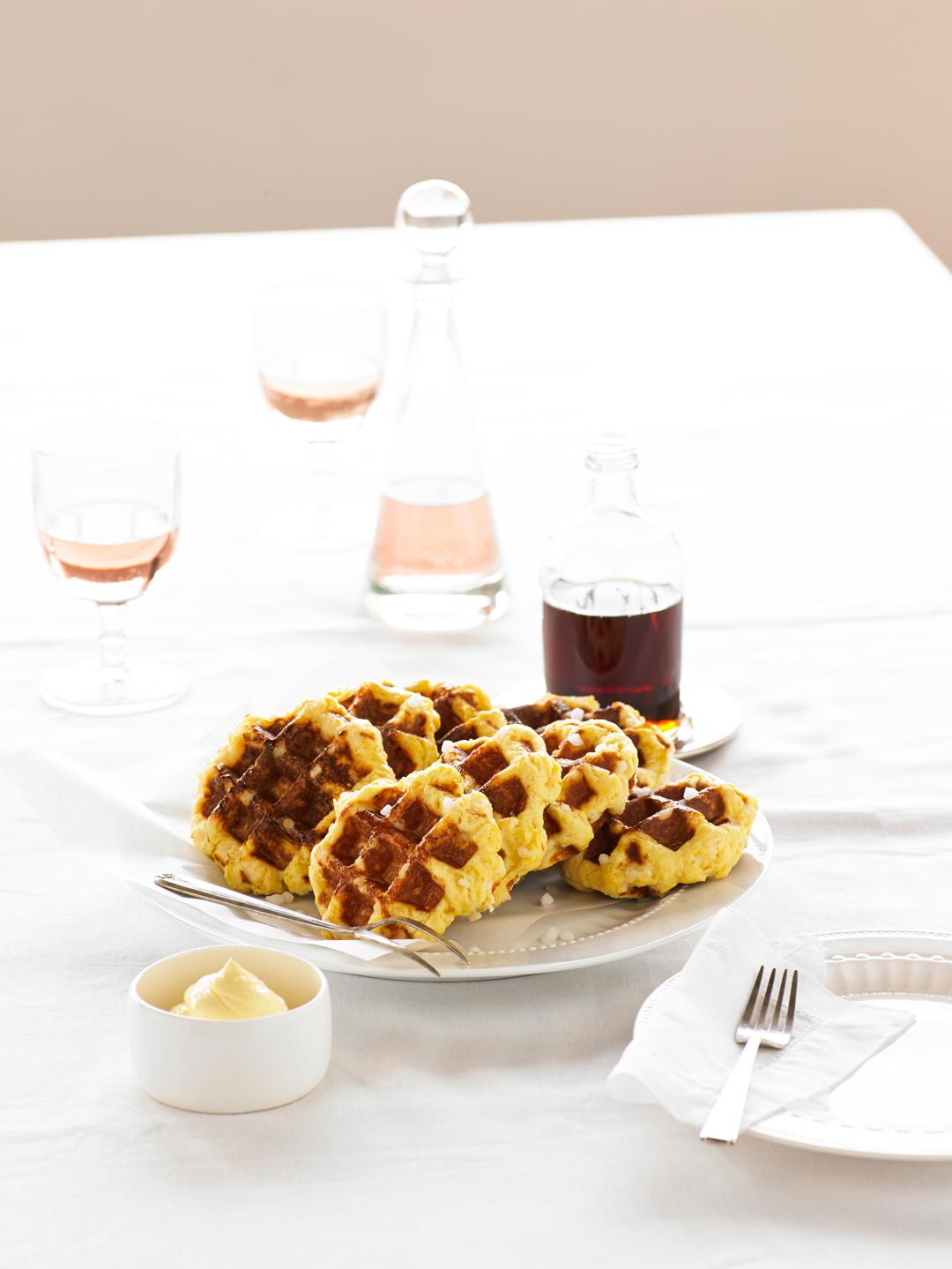 Ingredients
---
2 tbsp superfine sugar

divided

¼ cup (2 fl oz) milk

warmed

2 cups (10½ oz) all-purpose flour

9 tbsp (4½ oz) unsalted butter

at room temperature

½ cup Belgian pearl sugar

plus extra to serve
Instructions
1

Combine the yeast, 1 teaspoon of the superfine sugar and warm milk in a small bowl. Stand for 10 minutes until mixture is frothy.

2

Put the flour, salt, butter, vanilla, egg and remaining superfine sugar in the bowl of a stand mixer. Using the dough hook, beat until mixture looks crumbly.

3

Add the yeast mixture and mix until dough comes away from side of the bowl. Cover and set aside for 10 minutes.

4

Add the pearl sugar and knead until combined. Cover and leave in a warm place for 1 hour until doubled in size.

5

Punch down the dough. Knead for 20 seconds until smooth. Cut dough into 16 x 2¾ ounce portions. Roll each portion into a ball.

6

Select BELGIAN waffle setting and select 4 on LIGHT/DARK indicator dial.

7

Preheat until the orange light flashes and the word HEATING disappears.

8

Place a ball of dough in the centre of each waffle square and close the lid to cook.

9

Repeat with the remaining dough.

10

Scatter with extra pearl sugar and serve with maple syrup and whipped butter.