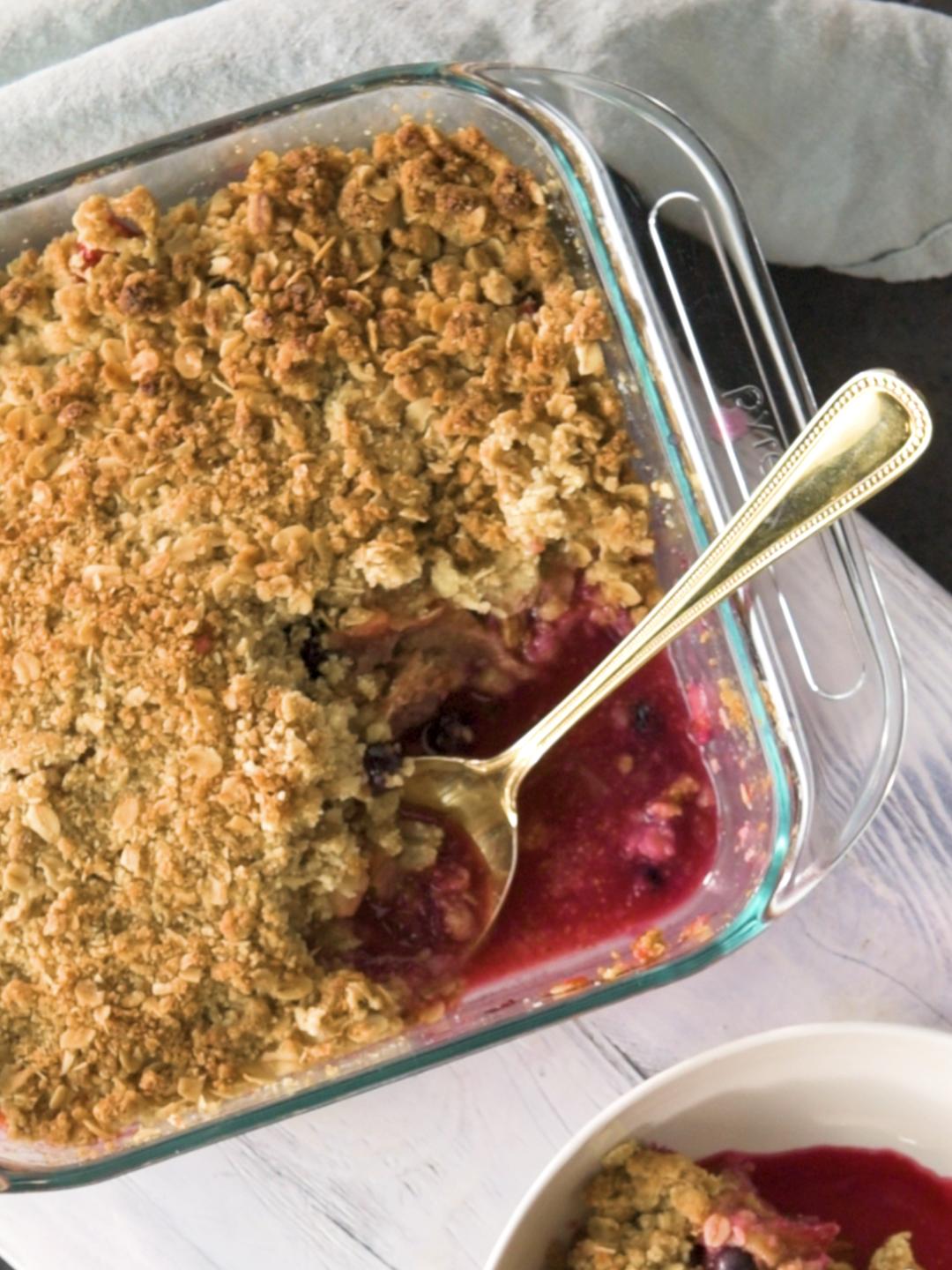 Classic Rhubarb and Berry Crumble
Warm and sweet with a hint of tartness, this much loved dessert is simply baked rhubarb, berries and apples topped with a deliciously crunchy and buttery oat crumble.
Ingredients
---
8 oz strawberries

hulled, halved

2 small red apples

peeled, cut into ¾-inch pieces

1 cup (2½ oz) old fashioned rolled oats

⅓ cup (2 oz) turbinado raw sugar

½ cup (2 oz) ground almond

½ cup (2½ oz) all-purpose flour

4 oz cold unsalted butter

diced
Instructions
1

Trim the ends and peel away the tough outer skin. Cut into 1-inch pieces.

2

Combine the rhubarb, strawberries, blueberries and apples in a large bowl. Add the sugar and toss to coat. Transfer to a 8-inch square baking dish.

3

Insert the wire rack into position 5. Meanwhile, continue to the next step.

4

Place the oats, sugar, ground almonds and flour in a bowl. Add the butter and use your fingertips to rub in the butter to form coarse crumbs.

5

Evenly sprinkle the crumble mixture over the fruit.

6

Once preheated, place in the oven and start Autopilot.

7

The crumble should be golden and crisp. If not, give it a bit more.

8

Stand for 10 minutes.

9

Serve topped with cream.