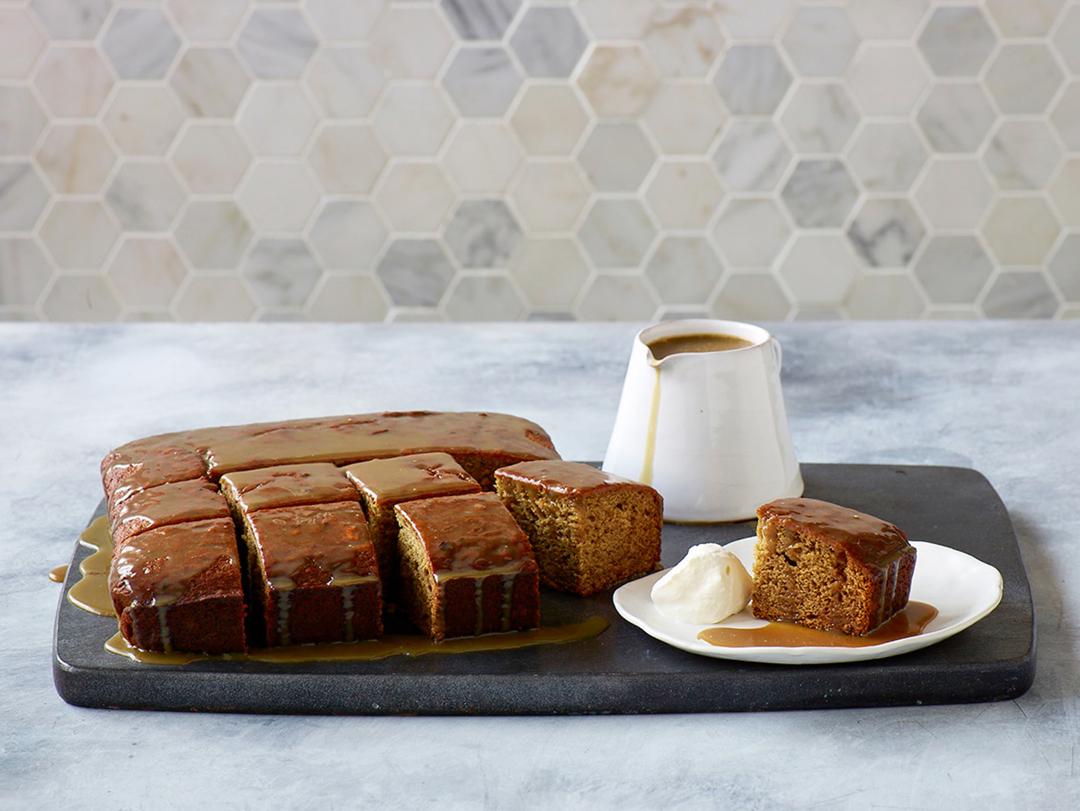 Sticky Date Pudding with Butterscotch Sauce
Ingredients
---
For the pudding:
2¼ cups (11 oz) pitted dates

chopped

5 oz unsalted butter

chopped, at room temperature

¾ cup (5 oz) light brown sugar

1 tsp pure vanilla extract

1½ cups (8 oz) self-rising flour

sifted
For the butterscotch sauce:
3 oz unsalted butter

chopped

1⅓ cups (9 oz) light brown sugar

1 cup (8 fl oz) heavy cream

Crème fraîche or vanilla ice cream

to serve
Instructions
1

Grease and line the bottom and sides of a 8-inch square cake pan with parchment paper.

2

To make the pudding, put the dates, baking soda and water in a small saucepan. Bring to a boil over medium-high heat. Reduce the heat to medium and simmer for 1 minute. Set aside to cool for 15 minutes.

3

Transfer the date mixture to a blender or food processor and blend or process until smooth.

4

Insert the wire rack into the middle shelf position. Preheat the oven. Select BAKE/CONVECTION/300°F/50 minutes and press start.

5

Put the butter, brown sugar and vanilla in the bowl of a stand mixer with the paddle attachment. Beat on medium speed until the mixture is pale and creamy, scraping down the sides every minute.

6

Add the eggs, one at a time, beating until just combined. Reduce the speed to low, add the flour and mix until just combined. Add the date mixture and mix on low speed until just combined. Pour the batter into the prepared pan.

7

Once preheated, put the pudding in the oven and bake for 50 minutes until a skewer inserted into the center comes out clean.

8

Cool the pudding on a wire rack for 10 minutes before turning onto a serving plate.

9

Meanwhile, make the butterscotch sauce, put the butter, brown sugar and cream in a medium saucepan over medium heat. Cook, stirring occasionally until the sugar is dissolved. Bring to a boil, reduce the heat to medium and simmer, stirring occasionally for 6 minutes until thickened slightly.

10

Slice the warm pudding and serve with the warm butterscotch sauce and crème fraiche or ice cream.