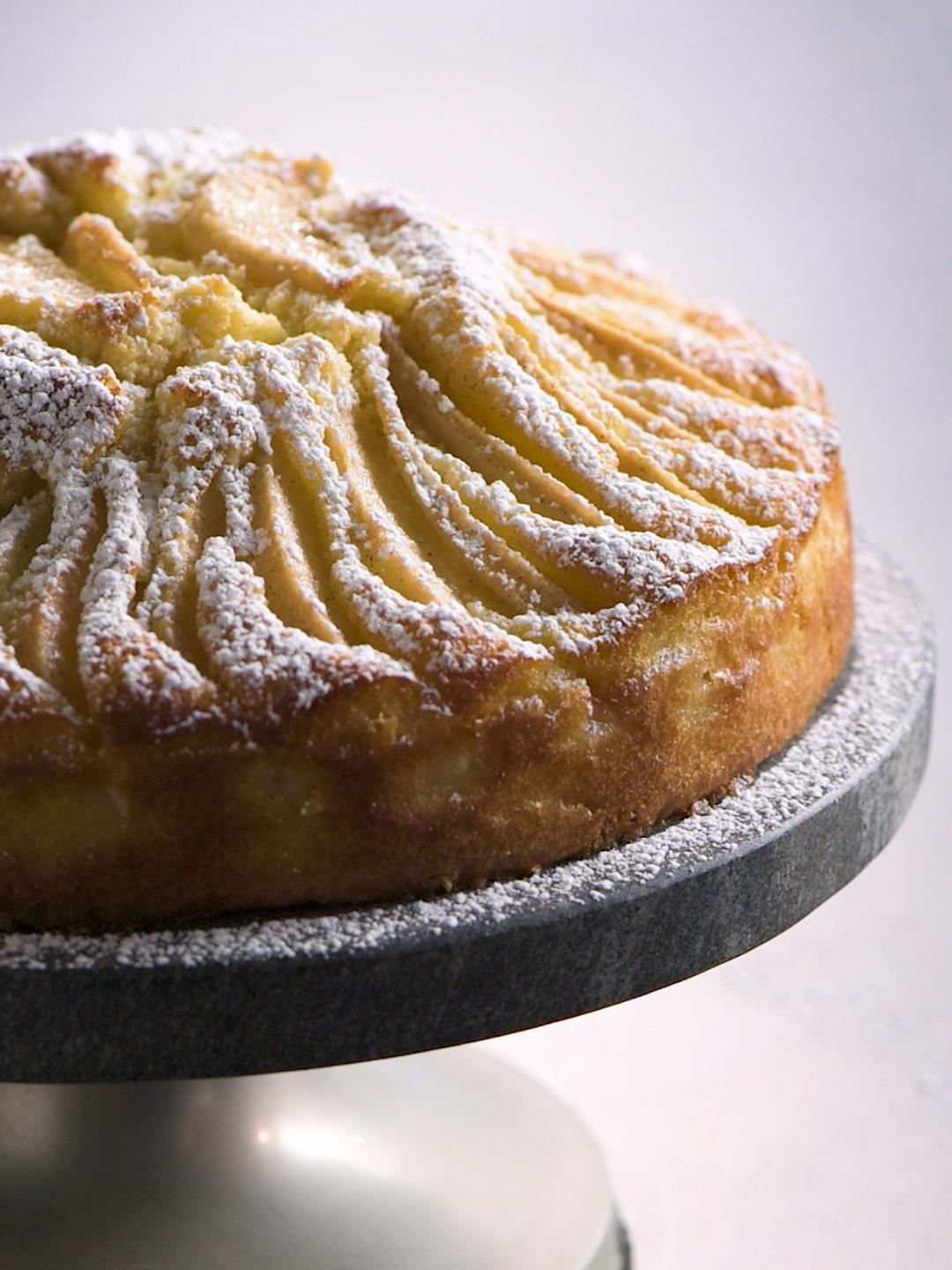 Pear and Vanilla Tea Cake
The humble butter cake has been given a makeover. Topped with fresh pears that are lightly caramelized this cake is light and buttery and so easy to make.
Ingredients
---
1½ cups (8 oz) all-purpose flour

4 oz unsalted butter

at room temperature, plus 1 tbsp extra, melted for brushing

¾ cup (5 oz) white sugar

plus 2 tsp extra, for the topping

3 tsp vanilla bean paste

divided

2 large eggs

at room temperature

½ cup (4 fl oz) milk

at room temperature

2 x 5 oz small pears

peeled

Powdered sugar

for dusting
Instructions
1

Line the base of a 8-inch round springform pan with parchment paper. Clip the side into position, spray with cooking spray and line the side with parchment paper.

2

Sift together the flour and baking powder to remove lumps and aerate the flour.

3

Beat the butter, sugar, salt and vanilla on medium speed for 5 minutes, until pale and fluffy. Scrape down the bowl if necessary.

4

With the mixer running, add the eggs one at a time.

5

Fold in a third of the flour, followed by half the milk. Continue to alternate ending with the flour until a smooth batter is formed. Place the batter into the prepared pan and level the top.

6

Insert the wire rack into position 6. Meanwhile, continue to the next step.

7

Cut the pears into quarters and remove the core. Cut into 1/4-inch thick wedges. Arrange around the top.

8

Combine the extra melted butter, the extra sugar and the remaining vanilla and brush over the pears, to help caramelize and to avoid them drying out.

9

Once preheated, place in the oven and start the timer.

10

The cake is ready when a skewer inserted into the center comes out clean. If not, give it a bit more.

11

Stand in the pan for 20 minutes.

12

Transfer to a serving plate. Dust with powdered sugar and serve warm.