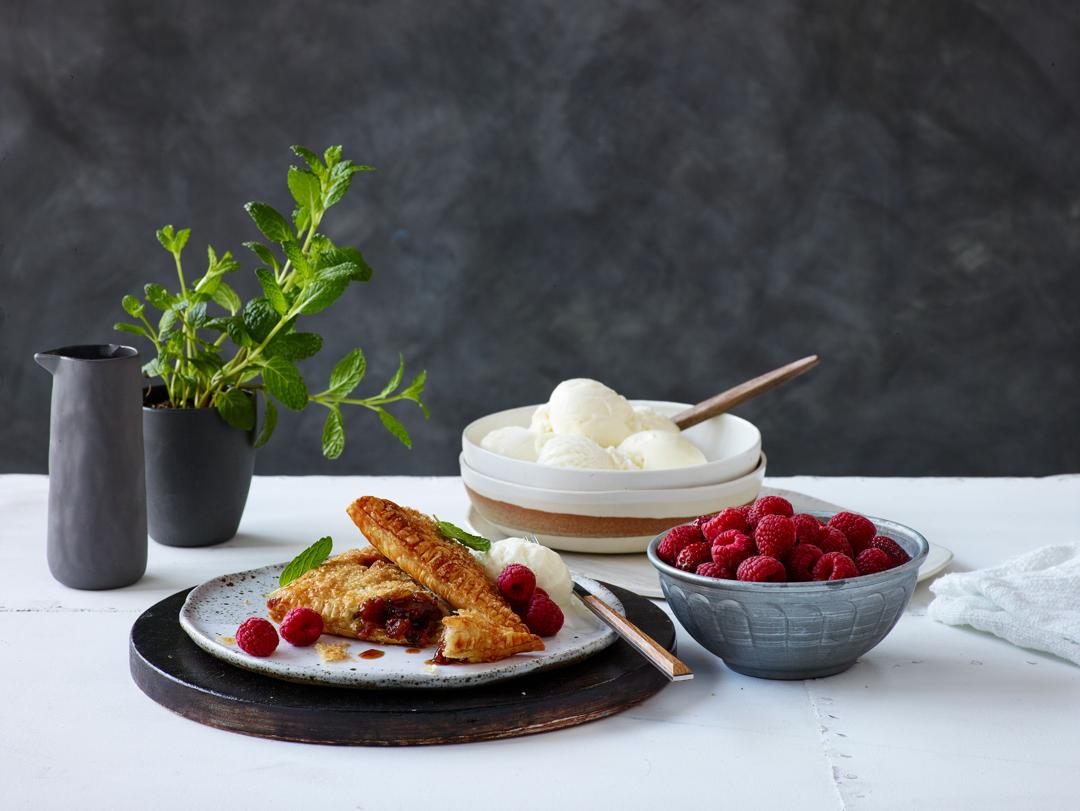 Air-Fried Apple Turnovers
Ingredients
---
Filling:
3 medium granny smith apples

peeled and diced
For Turnovers:
2 (17 oz) sheets frozen puff pastry

thawed (keep cold until use)

Turbinado sugar

for sprinkling
Instructions
1

Combine filling ingredients in a medium saucepan and cook over medium heat, stirring occasionally, until apples are tender and syrup is thick, about 10 minutes.

2

Transfer apple mixture to a plate and chill in the refrigerator until cool to the touch, about 20 minutes.

3

Scramble egg and water in a small bowl.

4

Place 1 sheet of puff pastry on a clean cutting board; reserve second sheet in the refrigerator.

5

Divide pastry into 4 equal squares. Spoon 2 tablespoons apple mixture onto the center of each square.

6

Brush the edges of each square with egg wash. Fold pastry diagonally over apple mixture and seal the edges with a fork.

7

Place turnovers on a plate and refrigerate while preparing remaining turnovers. Repeat steps 5 to 6 with second sheet of puff pastry.

8

Select AIRFRY/325°F/SUPER CONVECTION/20 minutes and press START to preheat oven.

9

Place turnovers on airfry rack. Brush tops with egg wash and sprinkle with turbinado sugar. Make 3 small slits in each turnover.

10

Cook in rack position 4 until puffed and golden brown, about 20 minutes. Serve warm or at room temperature.

Tip: Use a pizza wheel to easily cut the puff pastry sheets.