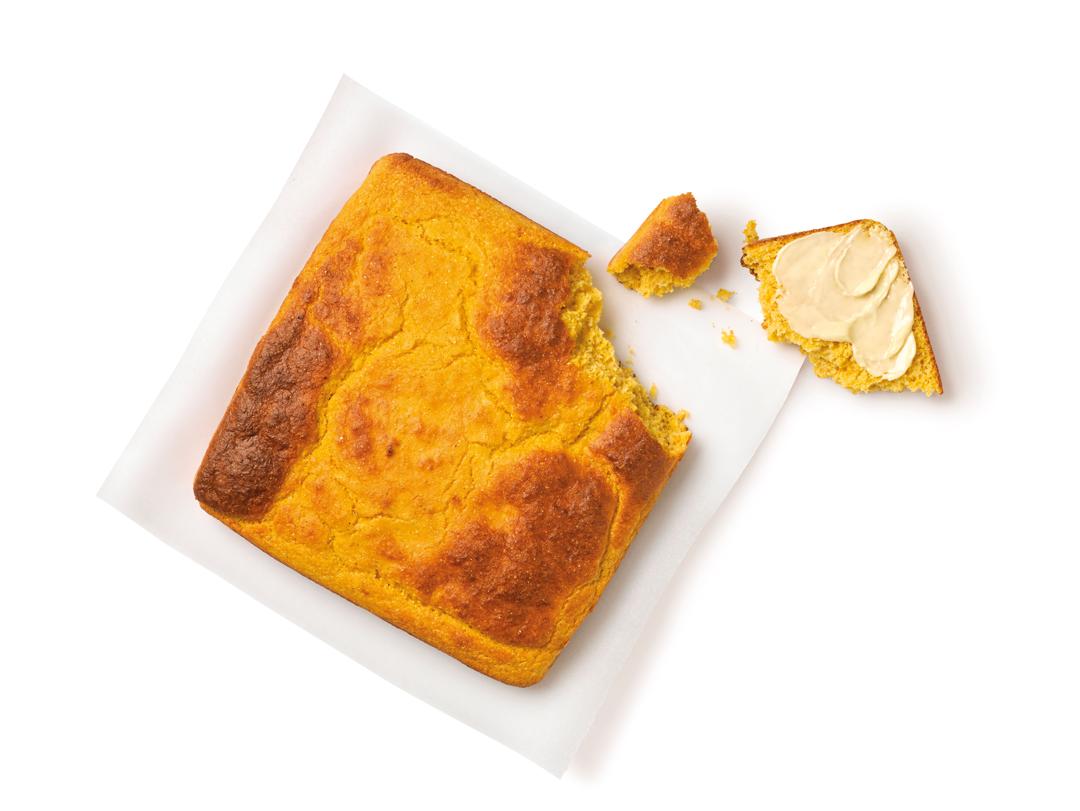 Ingredients
---
1⅓ cups (11 oz) pop corn kernels

2 cups (16 fl oz) buttermilk

⅔ cup (3½ oz) all-purpose flour

2 oz unsalted butter

melted

Softened salted butter

to serve
Instructions
1

Preheat the oven to 400°F. Grease and line the base and sides of a 8-inch square, 1 1/2-inch deep cake pan with parchment paper.

2

Put the popcorn in the blender and secure the lid. MILL for 1½-2 minutes until finely ground.

3

Add the baking powder, baking soda, buttermilk, flour, salt, eggs and melted butter to the blender and secure the lid.

4

STIR for 30 seconds, scrape down the side and STIR for a further 15 seconds until just combined. Pour the mixture into the prepared pan.

5

Bake for 25-30 minutes until a skewer inserted into the center comes out clean.

6

Let cool for 5 minutes in the pan, then turn onto a wire rack.

7

Serve warm with softened butter or with your favorite soups or stews.