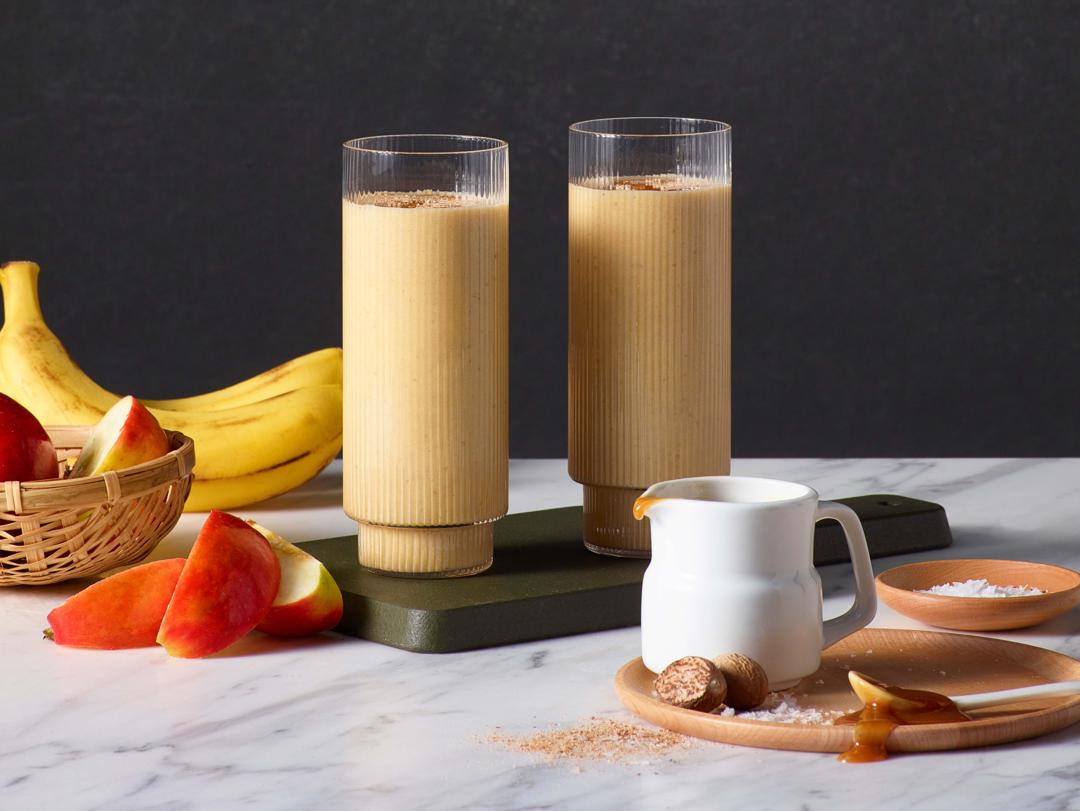 Ingredients
---
2 (14 oz) medium bananas

peeled, frozen or fresh, chopped

¼ cup (3 oz) thick caramel sauce

plus extra to serve

¼ tsp flaky sea salt

plus extra to serve

¼ tsp ground nutmeg

plus extra to serve

⅓ cup (2½ oz) crème fraîche

3 (1 lb) medium pink lady apples

chilled
Instructions
1

Put the bananas, caramel, salt, nutmeg and crème fraiche in the blender and attach the jar to the juice collector spout.

2

Process the apples through the juicer using the HARD program.

3

Remove the juicer collector and place the blender jar onto the motor base and secure the lid.

4

Select the SMOOTHIE program and blend until smooth.

5

Pour into tall glasses, drizzle with extra caramel sauce, sprinkle with nutmeg and sea salt and serve.

Tip: To prevent the flesh from discoloring, peel the banana before freezing. You will need 1½ cups (270g) chopped frozen banana.