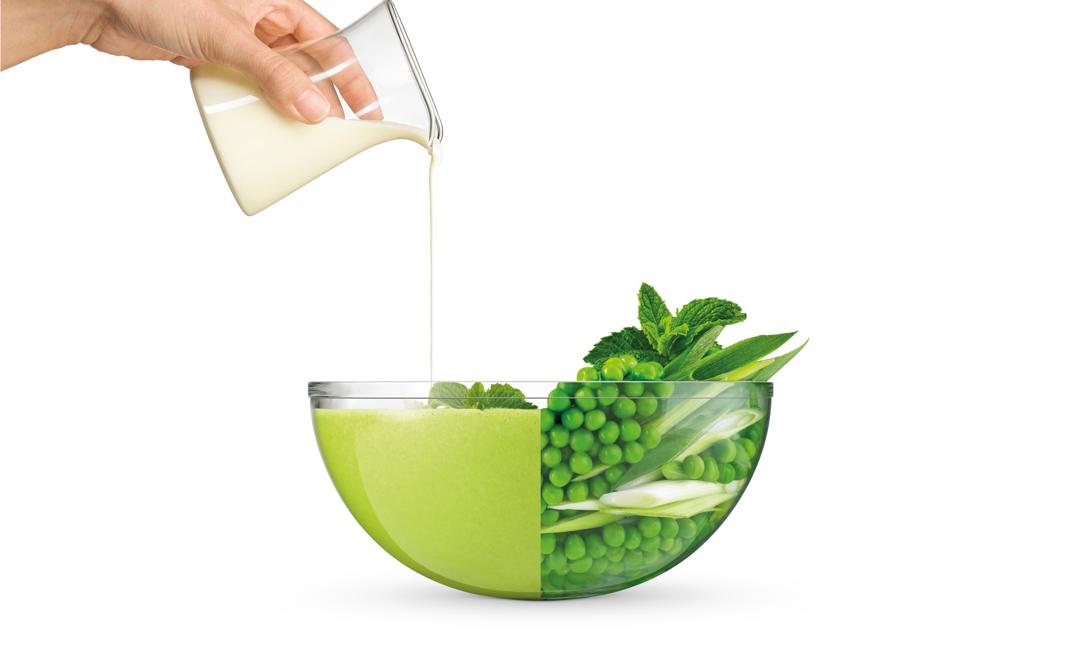 Ingredients
---
3 cups (1 lb) frozen green peas

2 green onions

coarsely chopped

2 cups (16 fl oz) vegetable stock

1½ cups (1 oz) loosely packed fresh mint leaves

plus extra to serve

Freshly ground black pepper

to season
To serve:
Greek-style yogurt or sour cream
Instructions
1

Put the peas in a large heatproof bowl. Cover with boiling water. Let stand for 5 minutes until thawed. Drain.

2

Put the peas, green onion and stock in the blender and secure lid. Blend on the SOUP program until the program finishes and the soup is smooth.

3

Add the mint leaves and cream and secure the lid. PUREE for 30 seconds until combined.

4

Pour the soup into a saucepan. Stir over medium heat until hot. Season with salt and pepper. Divide among serving bowls. Top with a dollop of yogurt or sour cream and garnish with extra mint leaves.

Tip: If using fresh stock and serving the soup chilled, bring the stock to the boil and boil for 2 minutes, then allow to cool until there is no visible steam before blending.