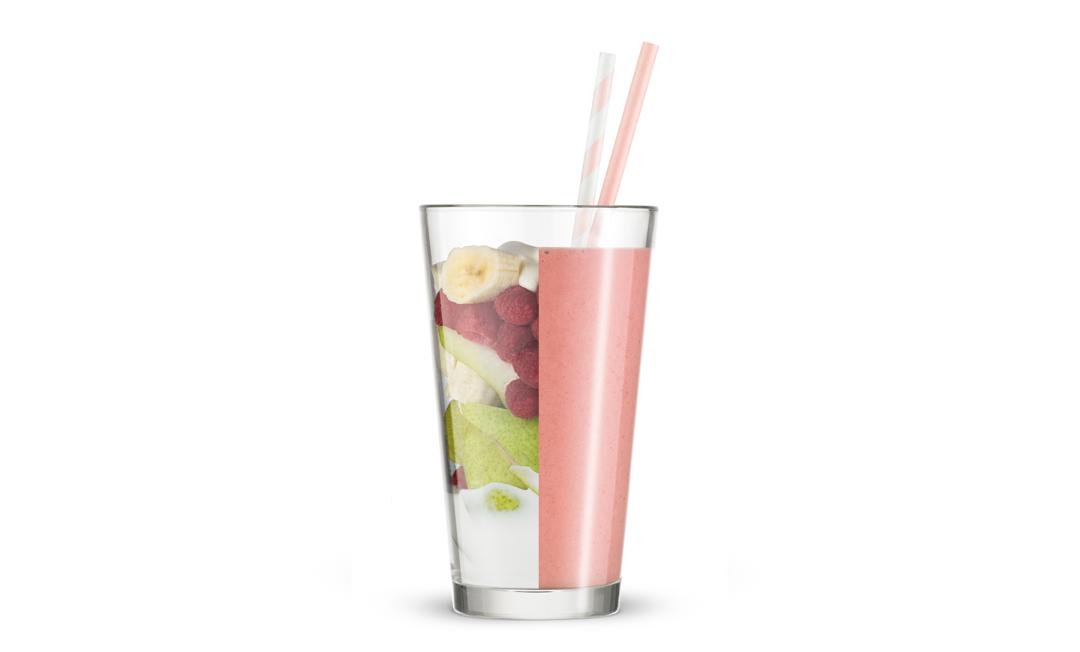 Raspberry and Pear Smoothie
Ingredients
---
1½ cups (12 fl oz) chilled reduced fat milk

⅔ cup (5½ oz) plain Greek yogurt

1 (4½ oz) small banana

peeled, frozen or fresh, chopped

2 (17½ oz) medium ripe pears

quartered, core removed

2 cups (8½ oz) frozen raspberries

4 tsp pure vanilla extract
Instructions
1

Put all the ingredients in the blender and secure the lid.

2

Blend on the SMOOTHIE program until the program finishes.

3

Pour into glasses and serve.

Tip: To prevent the flesh from discoloring, peel the banana before freezing. You will need about 3 ¼ oz chopped frozen banana.