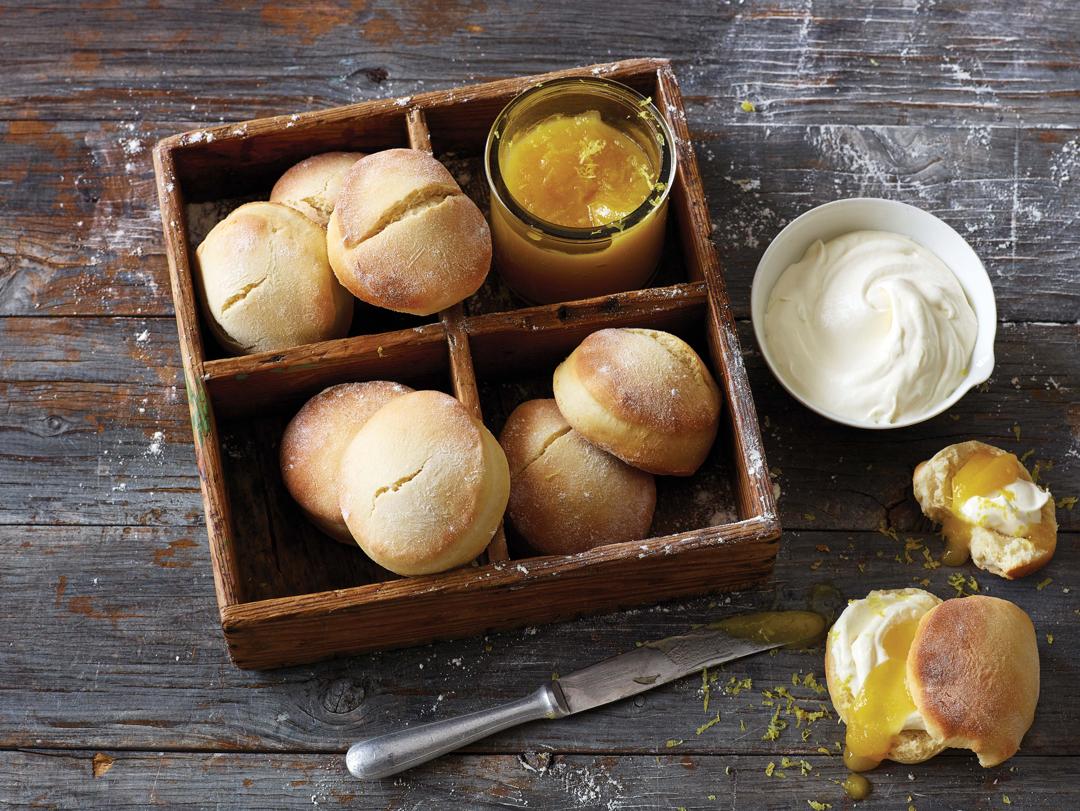 Ingredients
---
2 cups (10½ oz) self-rising flour

sifted, plus extra for dusting

¼ cup (1¾ oz) superfine sugar

¼ tsp flaky sea salt

crushed

⅔ cup (5½ fl oz) heavy cream
To serve:
1 lemon

zest finely grated
Instructions
1

Insert the wire rack into the middle shelf position. Preheat the oven. Select BAKE/SUPER CONVECTION/425°F/11 minutes and press start.

2

Dust the pizza pan with a little flour.

3

Put the flour, sugar and salt in the bowl of a stand mixer with the paddle attachment. Mix on low speed until combined.

4

Combine the cream and lemonade and add to the flour mixture, mix slowly until the dough just starts to come together, it will be a little sticky.

5

Scrape the dough onto a lightly floured counter and bring it together gently, the underside should be almost smooth.

6

Turn the dough, smooth side up and press into a 3/4-inch -thick round. Dip a 2 ¼-inch cookie cutter into a little flour then cut 6 scones from the dough, dipping the cutter into flour as needed. Place the scones on the floured pan almost touching each other.

7

Press the unused dough together and flatten into a 3/4-inch -thick round and cut out the remaining 3 scones.

8

Once preheated, put the scones in the oven and bake for 11 minutes until golden. Transfer to a wire rack.

9

Serve warm with whipped cream, lemon curd and lemon zest.