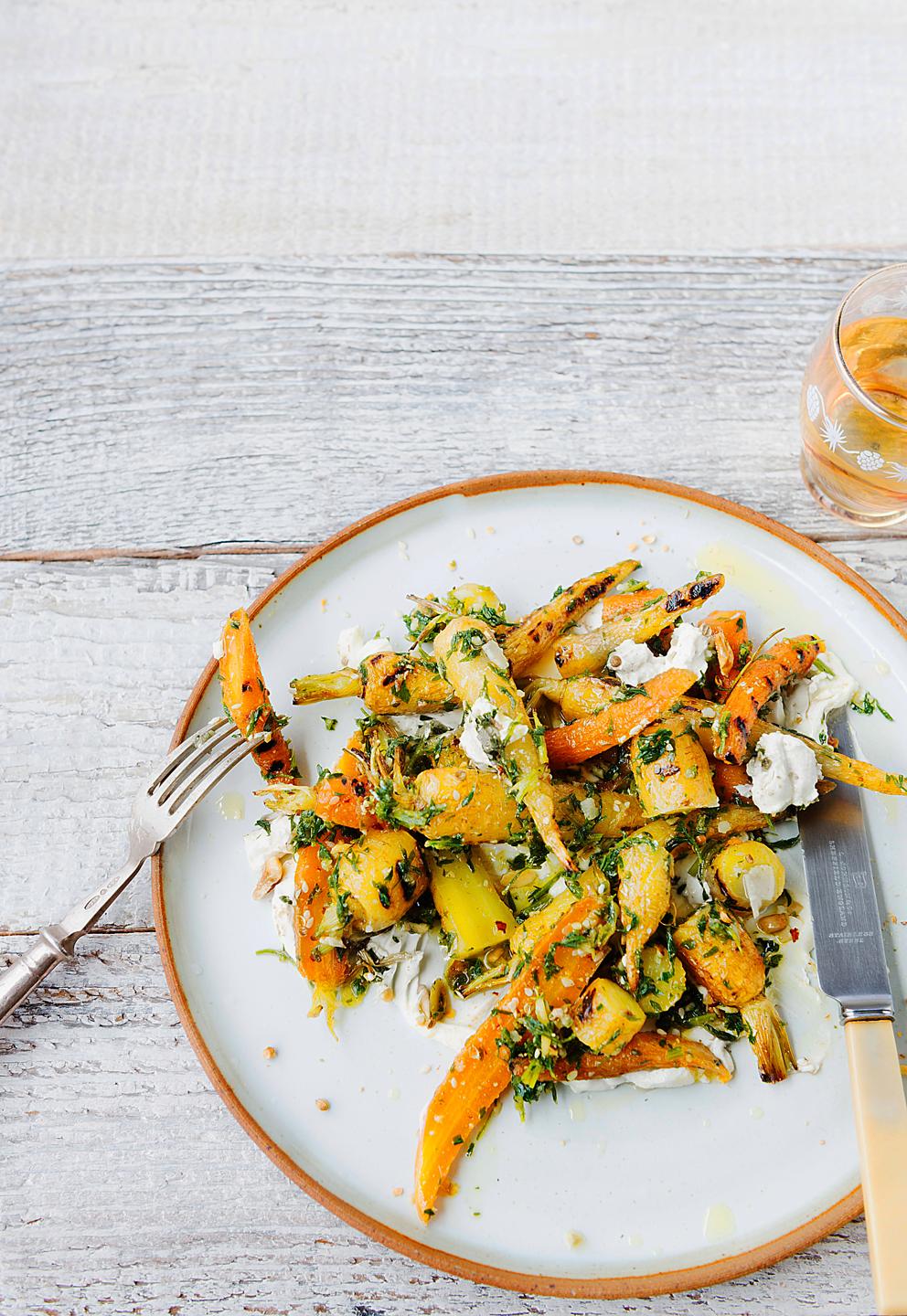 Roasted Baby Carrots with Honey Yogurt and Dukkah
Ingredients
---
2 bunches (21 oz) baby carrots

trimmed

4 tbsp extra-virgin olive oil

divided

Freshly ground black pepper

to season

1 tbsp sherry or red wine vinegar

¼ cup (¼ oz) loosely packed flat-leaf parsley leaves

finely chopped
For the honey yogurt:
⅔ cup (5½ fl oz) plain Greek yogurt
Instructions
1

Insert the wire rack into the middle shelf position. Preheat the oven. Select ROAST/CONVECTION/400°F/30 minutes and press start.

2

Gently scrape the carrots with a knife to remove any dirt. Wash carrots then drain and pat dry with paper towel.

3

Put the carrots in the roasting pan. Drizzle with 2 tablespoons oil and season with salt and pepper. Turn to coat, then spread them evenly over the pan.

4

Once preheated, put the carrots in the oven and roast for 15 minutes.

5

Carefully remove the pan from the oven, turn the carrots and roast for another 15 minutes until the carrots are tender.

6

Put the remaining oil in a bowl. Add the vinegar, dukkah and parsley. Season with salt and pepper and stir to combine.

7

To make the honey yogurt, put the yogurt in a bowl. Drizzle over the honey and stir gently to combine. Spoon the yogurt over the bottom of a serving platter.

8

Arrange the roasted carrots over the yogurt. Spoon over the dukkah mixture and serve. Tip: Look for bunches of mixed color baby carrots.