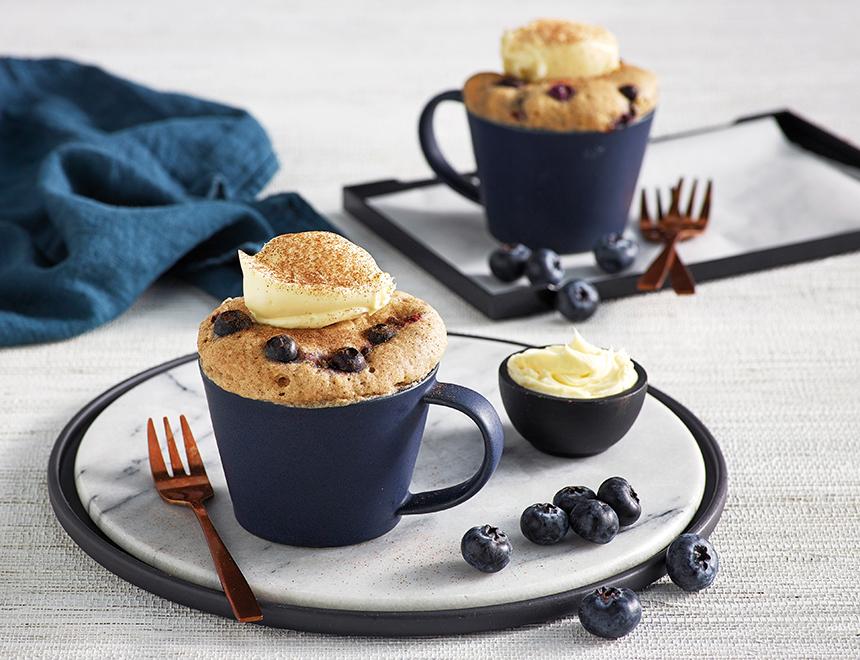 Vanilla Blueberry Mug Cake with Cream Cheese Icing
Ingredients
---
¼ cup frozen or fresh blueberries
Cream Cheese Icing:
2 tbsp cream cheese

softened
Instructions
1

Combine oil, milk, egg yolk, sugar and vanilla in a small bowl. Add flour and baking powder and stir to combine. Gently fold in blueberries. Spoon batter into an 8-ounce ceramic mug and place mug on turntable.

2

Press MICROWAVE, set 100% power for 1 minute 30 seconds and press START to begin cooking.

3

Make Cream Cheese Icing: Combine cream cheese and powdered sugar in a small bowl and stir to combine.

4

Remove cake from microwave and let cool slightly. Serve cake warm, topped with Cream Cheese Icing.