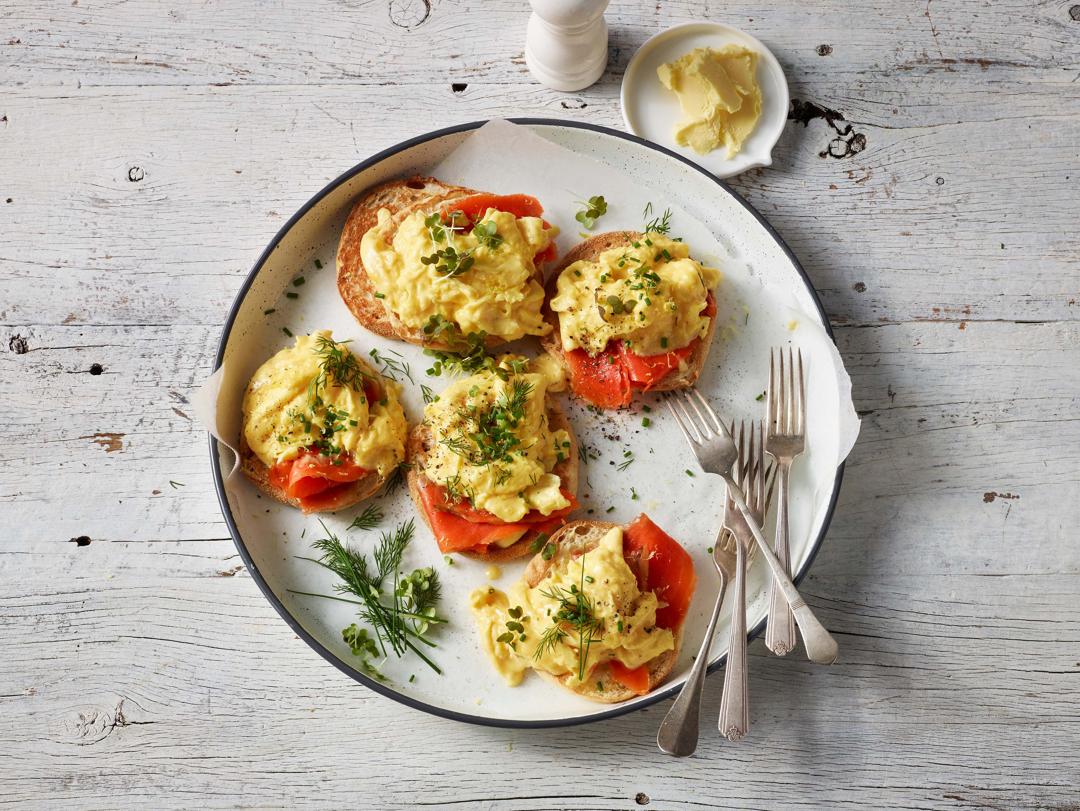 Toasted English Muffin with Scrambled Eggs and Smoked Salmon
Ingredients
---
¾ oz salted butter

at room temperature

Freshly ground black pepper

to season
Instructions
1

Preheat the sandwich press until the READY light is illuminated.

2

Butter the muffins. Place onto the sandwich press and close the lid. Cook for 2 minutes. Remove and place onto serving plates. Cover to keep warm. Wipe the sandwich press clean.

3

Whisk together the eggs and cream. Season with salt and pepper. Carefully pour the egg mixture, a little at a time, onto the sandwich press. Using a silicone spatula, gently stir the egg mixture for 1-2 minutes until just set.

4

Spoon the scrambled eggs onto the toasted muffins. Top with the smoked salmon and sprinkle with the chopped chives. Serve immediately.