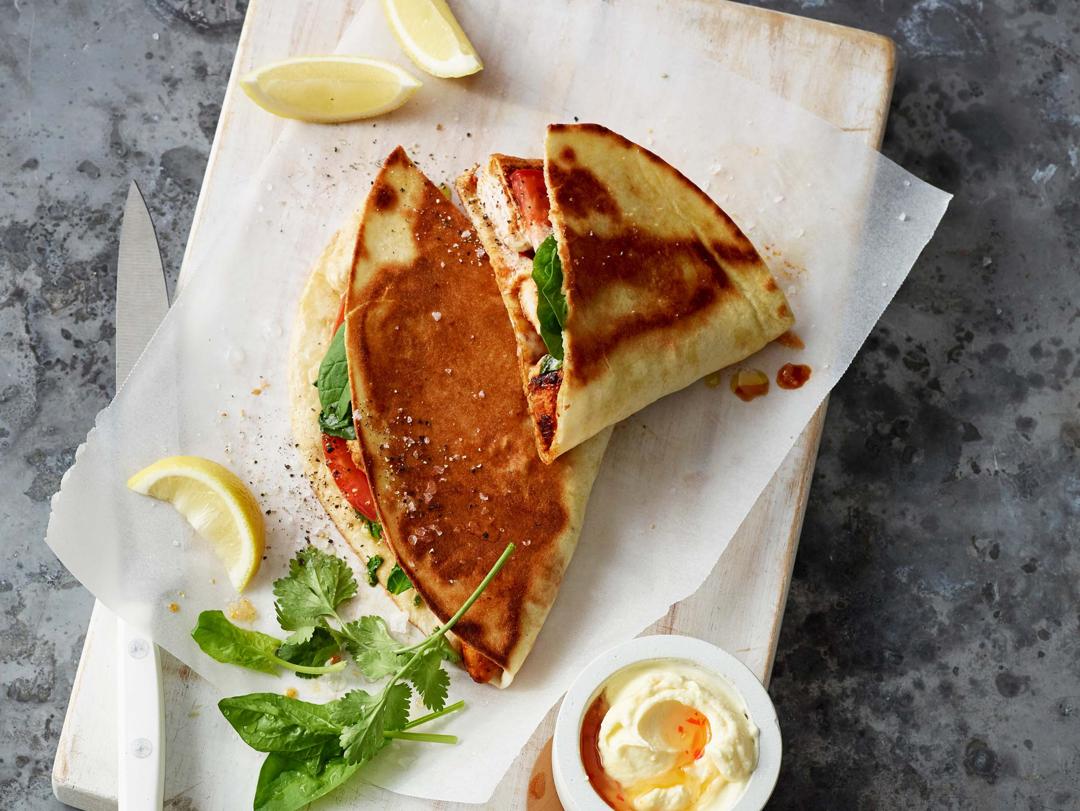 Ingredients
---
2 x 5 oz boneless and skinless chicken breasts

cut in half horizontally

⅓ cup (2¾ oz) plain yogurt

4½ oz baby spinach leaves
Instructions
1

Put the chicken, tandoori paste and yogurt in a bowl. Mix well to coat chicken. Marinate for 10 minutes.

2

Preheat the sandwich press until the READY light illuminates.

3

Place the marinated chicken onto the sandwich press, the lower the lid and cook for 3-5 minutes until the chicken is cooked through. Remove the chicken and carefully wipe the sandwich press clean with paper towel.

4

Lay the flatbreads out and evenly distribute the sour cream, spinach, tomato, chicken and chilli sauce on one half of the flatbreads.

5

Fold the flatbreads in half to enclose the filling. Place two flatbreads on the sandwich press, lower the lid and cook for 2 minutes. Remove the flatbreads using a silicone spatula.

6

Repeat with the remaining flatbreads. Cut in half and serve.