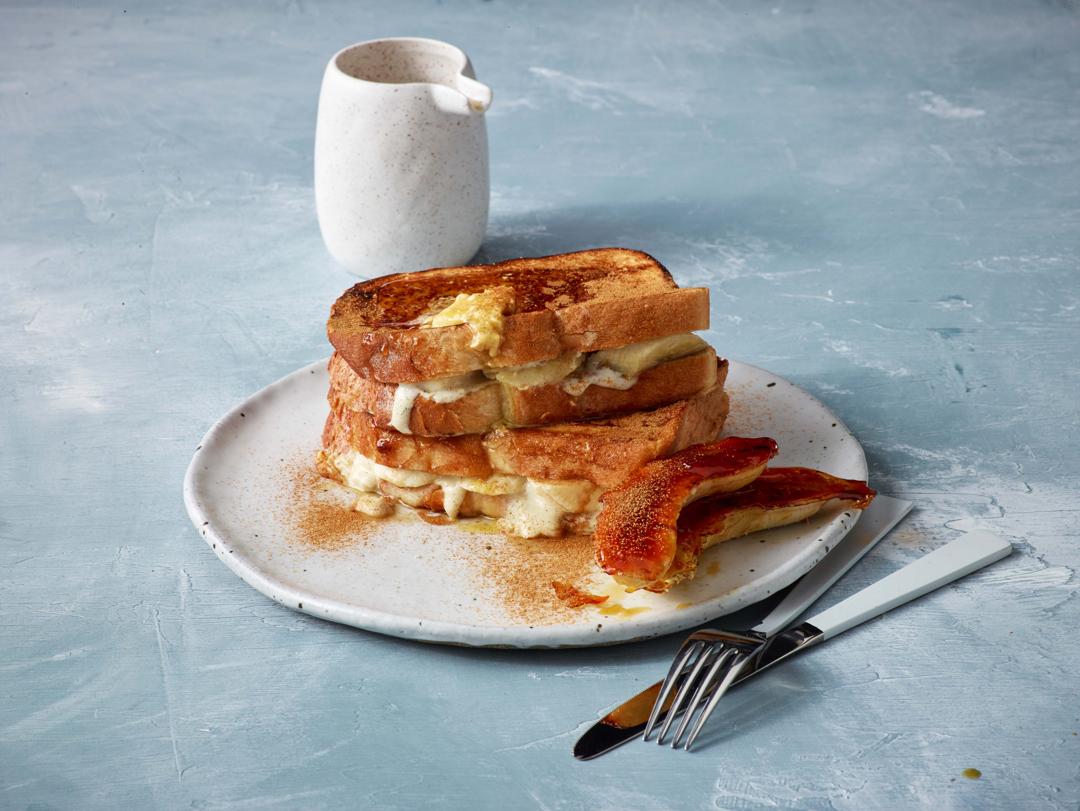 Banana and Ricotta French Toast
Ingredients
---
1 cup (8 fl oz) whole milk

½ cup (4½ oz) whole-milk ricotta

½ tsp pure vanilla extract

4 slices thick white bread

¼ cup (1¾ oz) superfine sugar
Instructions
1

Preheat the sandwich press until the READY light illuminates.

2

To make the egg wash, whisk the eggs and milk together until well combined.

3

In a separate bowl mix together the ricotta, maple syrup and vanilla.

4

Spread the ricotta mixture over 2 slices of bread. Top with the banana and then finish with the remaining bread slices.

5

Dip each sandwich into the egg wash, shaking off any excess.

6

Place the sandwiches onto the sandwich press and lower the lid. Cook for 5 minutes until lightly browned and cooked through.

7

Combine the sugar and cinnamon.

8

Serve French toast dusted with cinnamon sugar.