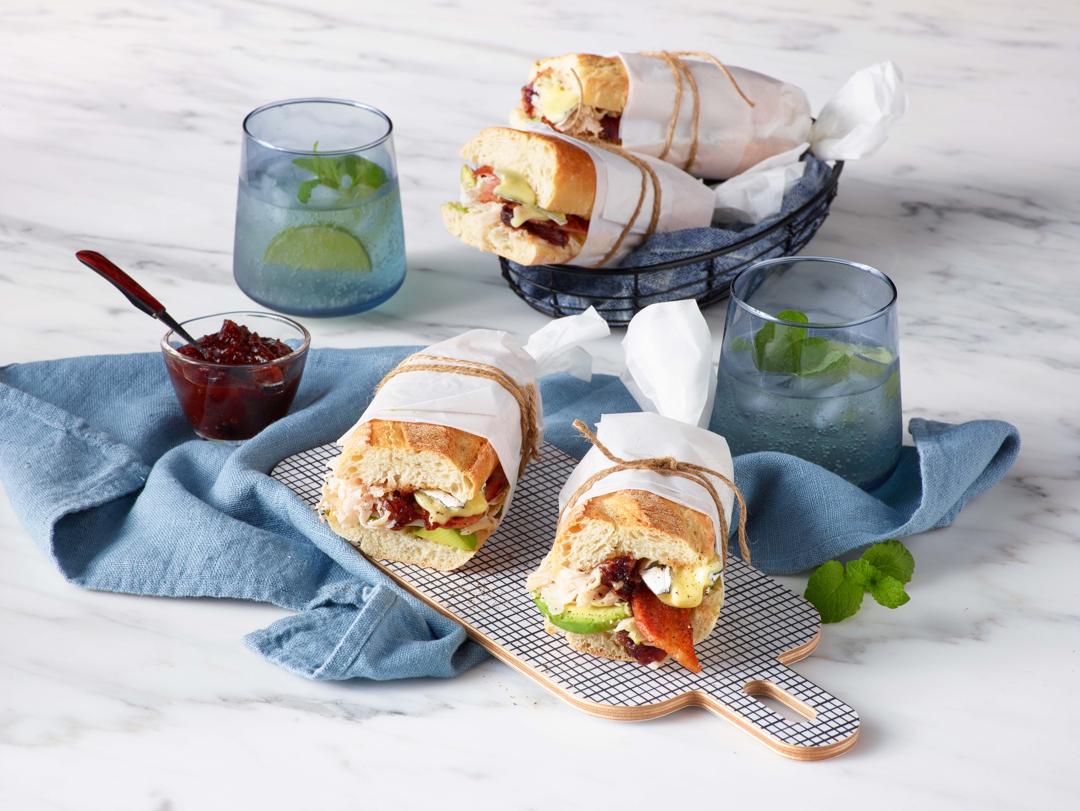 Turkey, Brie and Bacon Toasted Baguette
Ingredients
---
7 oz thinly sliced smoked turkey

Freshly ground black pepper

to season
Instructions
1

Preheat the sandwich press until the READY light is illuminated.

2

Lay the bacon evenly onto the sandwich press. Lower the lid and cook, turning once, for 2-3 minutes until crisp. Transfer to a plate lined with paper towel. Wipe the sandwich press clean with paper towel.

3

Cut the baguette in half lengthways. Arrange the turkey, brie, avocado and bacon over the base. Top with the cranberry sauce. Season with salt and pepper. Sandwich with the baguette top.

4

Cut the baguette into 4. Place half the baguette sandwiches onto the sandwich press and lower the lid. Cook for 3-5 minutes until the baguette is lightly toasted and the filling is heated through.

5

Remove using a silicone spatula. Repeat with remaining baguette sandwiches.