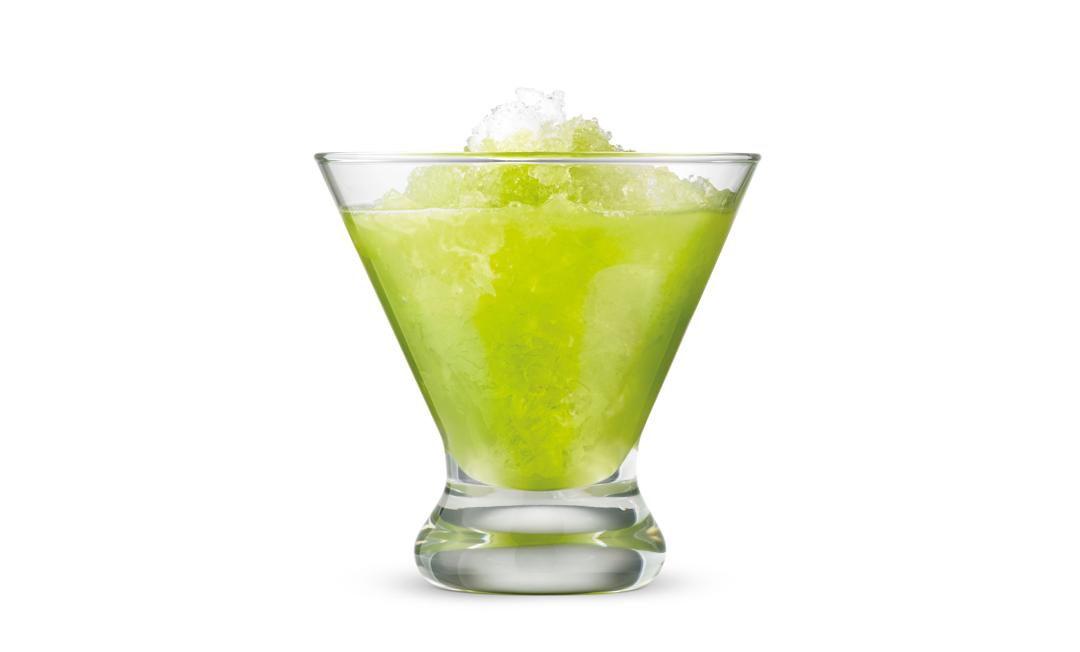 Cucumber Jalapeno Margarita
Ingredients
---
5 medium Persian cucumbers

coarsely chopped

1 fresh jalapeno

halved, seeds removed

⅓ cup (¼ oz) loosely packed fresh mint leaves

1 cup (8 fl oz) fresh lime juice

¾ cup (6 fl oz) tequila blanco
For the simple syrup:
½ cup (3½ oz) granulated sugar
Instructions
1

To make the simple syrup, put the water and sugar in a small saucepan over medium-high heat. Bring to a boil, stirring until the sugar has dissolved. Boil for 5 minutes. Set aside to cool. Transfer to a small container and refrigerate until cold. The simple syrup can be stored in the refrigerator for up to 1 month.

2

To make the margarita, put the cucumber, jalapeno, mint and water in the blender and secure the lid. PUREE for 15 seconds until smooth.

3

Strain the cucumber mixture over a bowl.

4

Put the strained cucumber mixture, lime juice, 2/3 cup (5 ½ fl oz) of the simple syrup and the tequila in the blender and secure the lid. BLEND for 10 seconds until combined.

5

Half fill 4 glasses with crushed ice. Pour the margarita over the ice and serve.

Tip: You can replace the fresh jalapeno with 1 tablespoon drained pickled jalapeno.