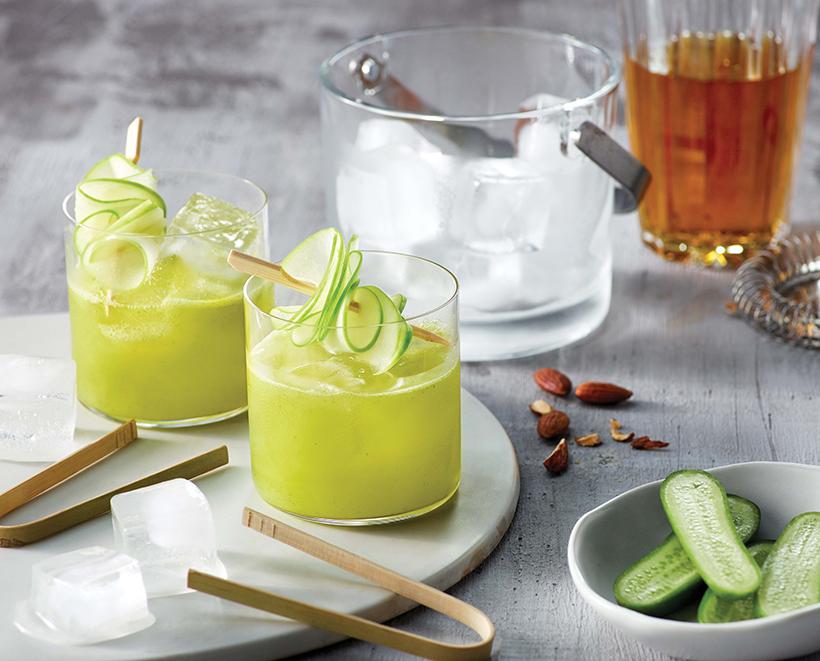 Ingredients
---
1 (6 oz) large cucumber

quartered

¼ cup (2 fl oz) triple sec

1 cup (7 oz) green grapes

¼ (¾ oz) small lemon

peeled and pith removed
To serve:
Thinly sliced green apple
Instructions
1

Put the cucumber, bourbon, triple sec and honey in the blender and attach the jar to the juice collector spout.

2

Process the apples through the juicer using the HARD program.

3

Reduce to MEDIUM and juice the grapes and lemon.

4

Remove the juice collector and place the blender jar onto the motor base and secure the lid.

5

Select the GREEN SMOOTHIE program and blend until smooth. Strain into a pitcher.

6

Divide the ice among 4 glasses. Pour over the cocktail. Thread the apple slices onto cocktail skewers, add to the cocktail and serve.