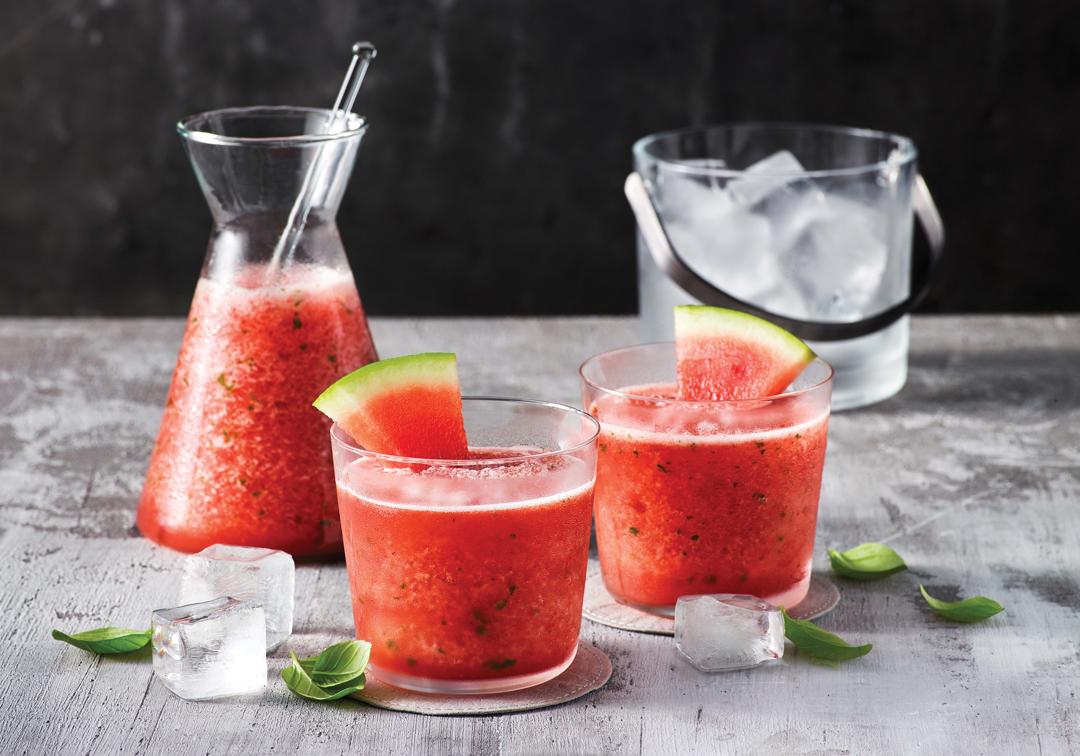 Ingredients
---
1 cup (4½ oz) frozen raspberries

⅔ cup (½ oz) basil leaves

4 cups (1½ lb) peeled and chopped watermelon

plus extra wedges to serve

1 (4 oz) large lime

peeled and pith removed
Instructions
1

Put the raspberries, ice cubes, strawberries and basil leaves in the blender and attach the jar to the juice collector spout.

2

Process the watermelon and lime through the juicer using the MEDIUM program.

3

Remove the juice collector and place the blender jar onto the motor base and secure the lid.

4

Select the FROZEN COCKTAIL program and blend until smooth.

5

Pour into glasses. Add a watermelon wedge and serve.