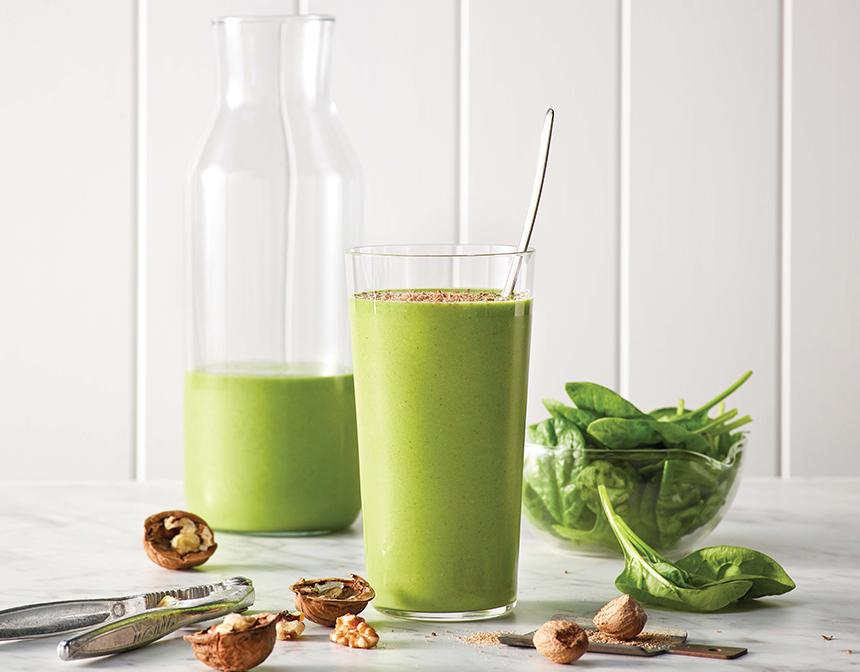 Ingredients
---
½ (3½ oz) small ripe avocado

skin and pit removed

1 tbsp walnuts

plus extra grated to serve

4 (1¼ lb) medium granny smith apples

2½ cups (3½ oz) baby spinach

2 (12 oz) large cucumbers
Instructions
1

Put the avocado, walnuts, cinnamon, vanilla and ice cubes into the blender and attach the jar to the juice collector spout.

2

Process the apples and spinach through the juicer using the HARD program.

3

Reduce to MEDIUM and juice the cucumbers.

4

Remove the juicer collector and place the blender jar onto the motor base and secure the lid.

5

Select the GREEN SMOOTHIE program and blend until smooth.

6

Pour into glasses and top with finely grated walnut to serve.