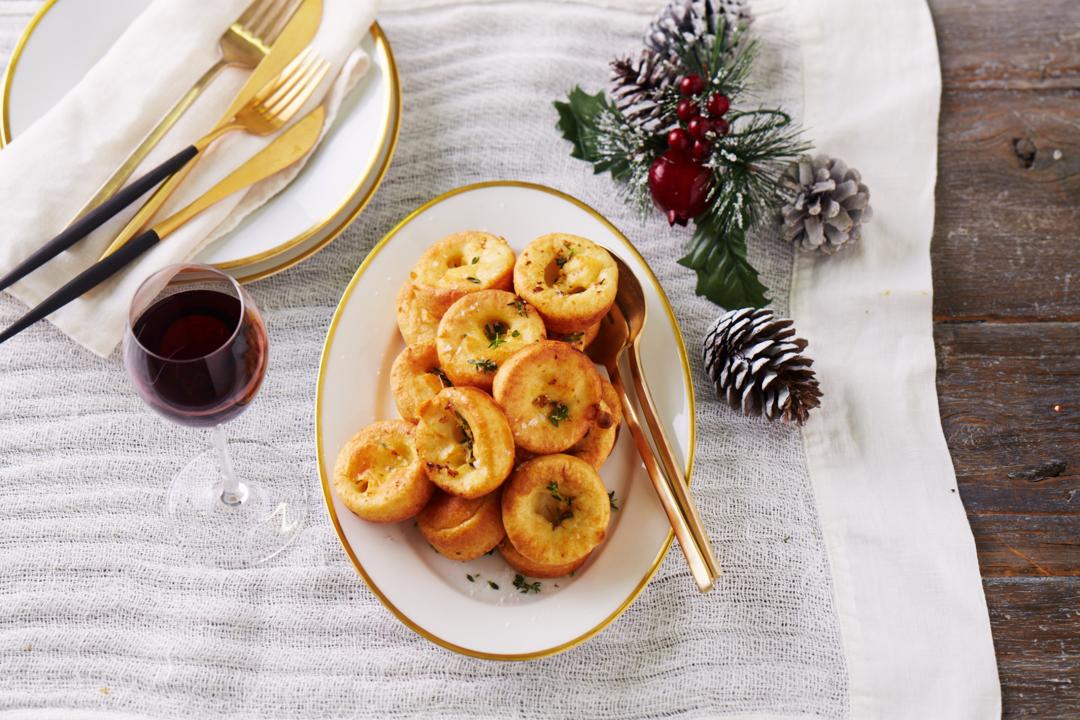 Ingredients
---
2 tbsp unsalted butter

melted
Instructions
1

Combine eggs and milk in a medium bowl and whisk well. Add flour and salt and whisk to combine. Transfer batter to a measuring cup with a spout and cover with plastic wrap. Let rest at room temperature for 30 minutes.

2

Insert wire rack in rack position 7. Place 12-cup muffin pan on the rack. Select BAKE/ 400°F/SUPER CONVECTION/ 30 minutes and enable Rotate Remind. Press START to preheat oven.

3

When preheating has completed, carefully remove muffin pan from the oven and drizzle ½ teaspoon of melted butter into each cup. Return muffin pan to the oven and heat until the butter is hot and starting to sputter, 1–2 minutes. Carefully remove muffin pan from the oven.

4

Divide batter evenly, filling the cups just under half full. Return muffin pan to the oven and cook until Rotate Remind signals. Without opening the oven door, decrease the temperature to 350°F and bake until popovers are crisp and cooked through, about 5 more minutes.

5

Serve immediately.

Tip: For Parmesan-Thyme variation. Reduce salt to ½ teaspoon. Add ½ cup finely grated Parmesan cheese, ¼ teaspoon freshly ground black pepper and 1 tablespoon roughly chopped fresh thyme leaves to the batter before stirring in the flour. Follow remaining instructions to bake.